After a relaxing week on Panglao, we came to the conclusion that although beautiful, it was perhaps a little too small for us to stay there long term.  So we decided to continue on to the next destination on our list. Dumaguete.
Dumaguete is a laid-back university town on the south-east coast of Negros Oriental. Although lacking a white sand beach, there is a quaint little promenade that runs along the shoreline, with a few little cafes scattered along it, which make for a great place to people watch.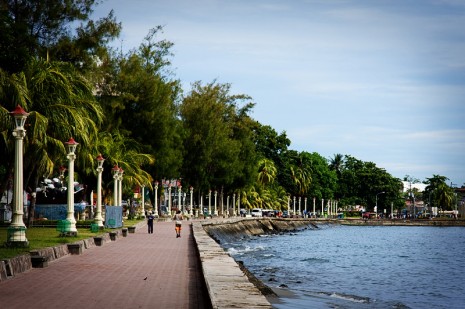 We decided we'd spend a few days here in the city and try to talk to some people about long-term house or apartment rentals. We checked into a hotel that had been recommended in a few guide books. Most reviews had noted it for it's cleanliness, although somehow managed to leave out the part about it's uncanny resemblance to a hospital. Never the less, it was clean.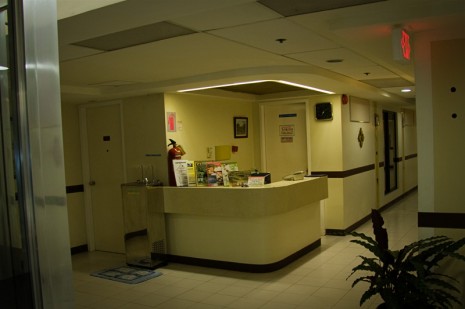 The next day Mike wasn't feeling well, so he spent the day at the hotel, while I ventured out for a bit on my own.  I stopped in at one of the local expat bars, that has a bulletin board out front with a few rentals posted. I popped into the office to talk to someone about a couple of options, however found the woman sitting at the desk to be less than helpful.  Despite the four or five options on the board, she was for some reason only interested in pushing one particular place. After a few minutes I reluctantly made an appointment to view the place the next day when Mike was feeling better, and decided since I was getting nowhere, to try my luck somewhere else.
I hopped in a trike, and headed to check out an apartment we had found online. It was just a few minutes from the center of town, and across from one of the major grocery stores. It turned out to be quite nice, and a little more what we had in mind. We decided to keep it as an option, while we search for something a little closer to the beach.
The next day we went to view the house the rental woman had suggested, and as expected it turned out to be completely wrong for us. We decided to give up searching in town for a few days and headed about 20mins down the coast to a little resort, to see if we'd have better luck finding a beach house from there.
For the last five days we've been staying at the El Dorado Resort, which is great. It has a cute little beach side restaurant, a pool, with a bar right next to it, plenty of hammocks and a free shuttle into town 4 times a day.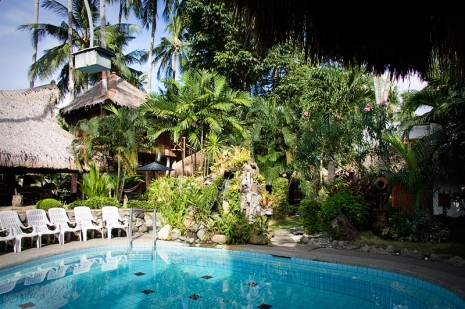 We've spent most of our time lounging by the pool as well as getting in a few dives, and testing out my new camera. Everyone at the resort is super friendly and it turns out they have a couple of studio apartments at the back of the resort that they rent out for long term stays. After checking out a couple of other places in the area, we decided that that was actually a pretty good option and agreed to test it out for a month.
So for now, it looks as though we've found a temporary home, which if all goes well, will hopefully turn into something long term.