About 20km outside of Dumaguete lies Malapatay, a sleepy little seaside town which comes to life every Wednesday. People from all over the island come to, buy, sell, barter and trade everything for anything at the Malapatay Market.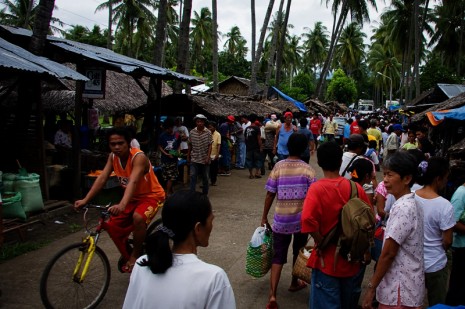 We arrived around 9:30am and things were already in full swing. People, goats and pigs were everywhere, and hundreds bamboo huts lined the palm fringed street. Each hut was crammed full of everything from fish, & meat products to exotic fruits & strange vegetables. You can even find household goods, clothing, and furniture.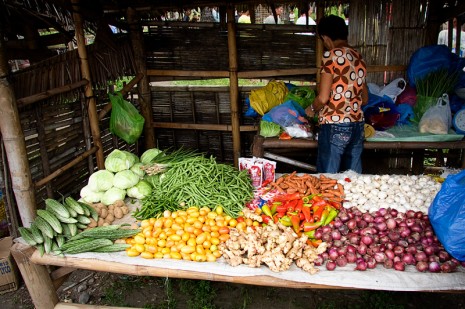 Further down the street livestock was being traded, and the sound of squealing pigs filled the air. Two men bartered back and forth as they both tried to get a fair price for a pair of chickens, and someone else weighed pig snouts from a hanging scale.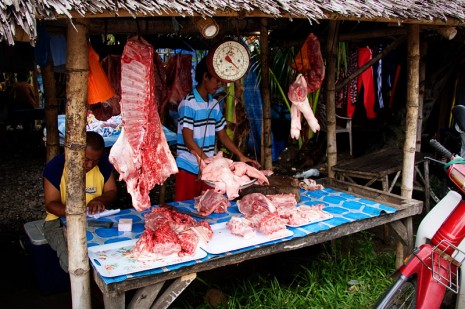 Suckling pigs roast in roadside pits, as people sit on plastic chairs waiting for their seafood to cook on barbeque stalls. Not everyone is there to shop. For some the market is an excuse to socialize, to eat some good food, and just enjoy the weekly outing.