Yesterday we visited the beautiful Casaroro Falls. We hired a van in Dumaguete the day before, and arranged to be picked up from our resort in Dauin the next morning. We managed to haggle the price down from 3000pesos to 2500pesos (about $58) but it was still a bit expensive with only the two of us. We tried to find a couple more people to come with us to cut the cost a bit, but seeing as it's low season we were outta luck.
We set out at 9 o'clock for a bumpy half-hour ride through the town of Valencia and up towards the falls. About 1/2 a Km before the entrance to the falls the road became too rough for our van and it was time to walk. (You could do this trip on a motorbike or 4×4 and make it all the way to the jump off point).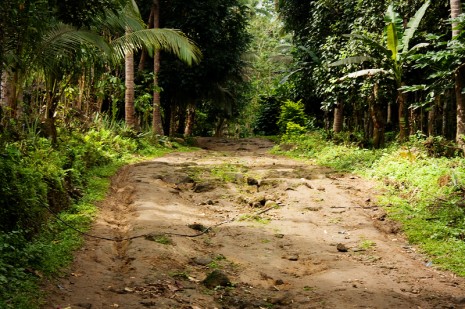 At the entrance to the falls is a sign that says "We burn fats… Let's do the Trek!". Then comes 336 very steep steps down to the base of the ravine.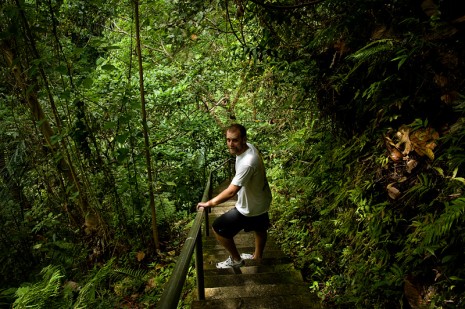 There is a short little path that winds up the river and across a bridge towards the falls. It's dotted with little gazebo like picnic spots perfect for enjoying a cold beverage or two. Unfortunately we hadn't brought any with us.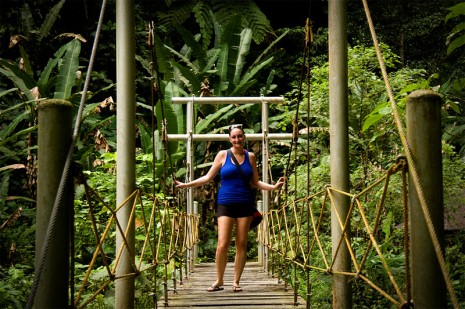 The falls themselves shoot through a narrow opening and plunge 90-feet into the swirling pool below. You have to scramble across a few slippery rocks to reach the base of the falls, but there are plenty of huge boulders perfect for resting your tired feet.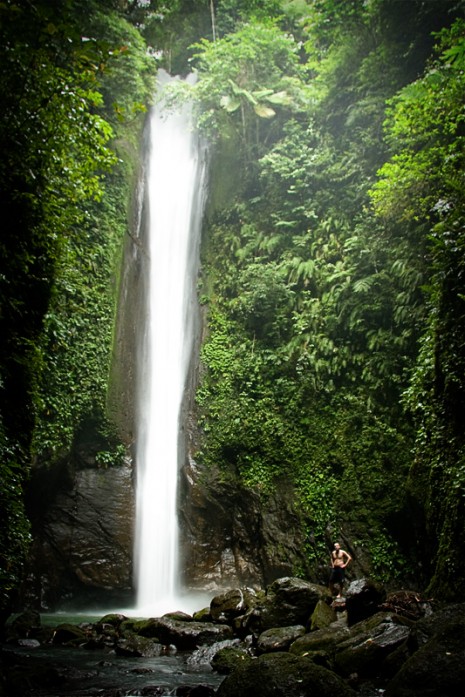 We had the falls all to ourselves the whole time we were there. The only other person we saw was the caretaker who swept the path and happily took our 10peso entrance fee.
Neither of us were brave enough to go for an actual swim in the frigid waters so we just lounged around on the rocks for a while, splashing our feet in the water and killing time before the steep hike back up.