Well, what else is there to do on a Sunday? Here's our review of the locally produced Filipino rums. Well, everything that was available… Except for the white rum, which doesn't count because its invisible. ;)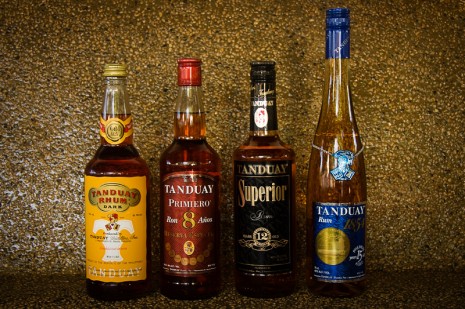 ** Note, this taste test is amateur at best. There was no rinsing of glasses. No spitting. No extended pinky fingers… and no monocles.

Tanduay Distillers was founded by three Spanish immigrants in 1854 and won it's first international award for rum excellence in 1876. Winning over 100 awards since, it's Premium 1854 blend has alone won over 50 international honours.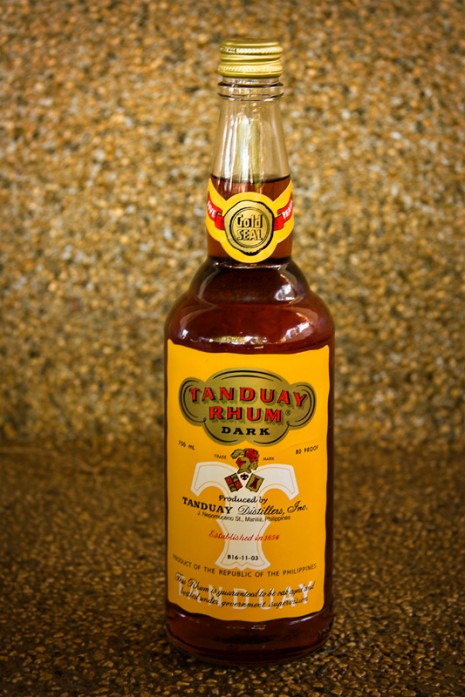 Tanduay Gold Seal
5 Year Old Dark Rhum
750ml
45 pesos
1/10
Smells and tastes like gasolina. It's an odd pink colour and numbs the tongue on contact. Due to the horrendous hangover and stomach aches the next day after doing only one or two ounces, its only good for removing paint. At 45P per bottle ($1.10 CDN), likely cheaper than paint remover.
**Hangover noted from extensive previous testing…
The label reads: "This Rhum is guaranteed to be oak aged and bottled under government supervision." Phew! At least we know who's trying to poison us.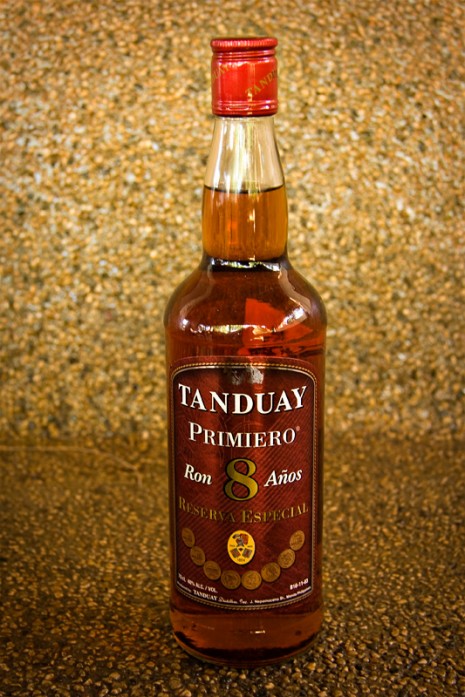 Tanduay Primiero
Ocho Anos Ron (8 Year Old Rum) Reserva Especial
700ml
68 pesos
3/10
According to the label it's 'The Brandy of Rums'… Whatever the hell that means…? Also, this is the only bottle with a Spanish influence on the label with rum spelled "ron" and the age also indicated in Spanish. Still on the pinkish side. Smoother and smokier than the five year old… but still a touch harsh. At least I can feel my tongue again.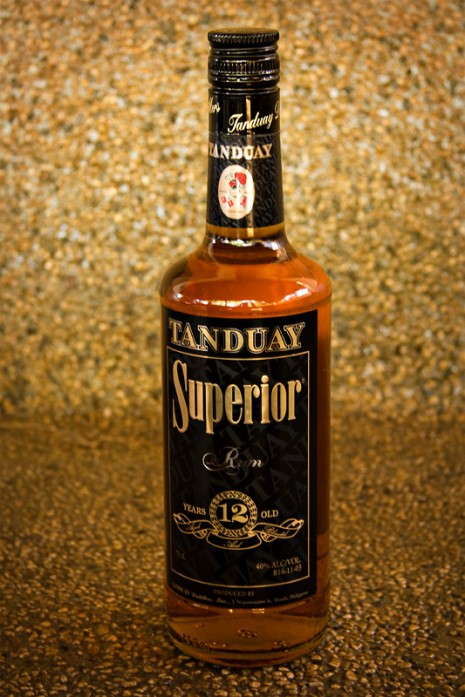 Tanduay Superior
12 Year Old Rum
750ml
145 pesos
7/10
Smells and tastes like a good sugar cane rum should, smooth and slightly sweet. Brownish gold in colour. Oak barrel aged. Smokey with slightly nutty overtones without tasting woody. A bargain for the price and puts most rums commercial available in North American to shame.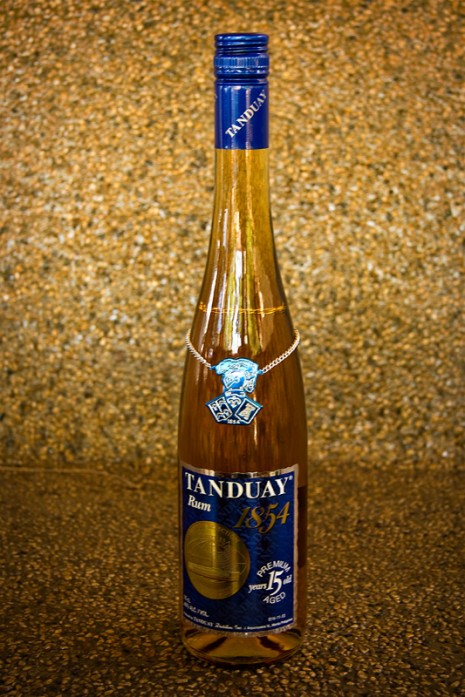 Tanduay Premium 1854
15 Year Old Rum
700ml
265 pesos
9/10
Golden in colour. Rich caramel overtones. Smells and tastes like gold. Second only to my favourite rum of all time, Flor de Caña – 7 year, from Nicaragua. At 265P per bottle ($7 CDN)… we have a winner.
More info about Tanduay rums available here: http://www.rum.cz/galery/sas/ph/tanduay/ and here: http://www.tanduay.com/
Arr Mateys. It's a pirates life for me. Yarr.