We love the new beach house we're renting. This week has been all about getting set up in our new place. We went into town on Tuesday to stock up on food and get a few other essentials. We had a rice cooker in our last rental at the resort and I don't know how we survived without one before. They're invaluable! They take the guess work out of making rice and go into warming mode when the water has been absorbed or evaporated. Not to mention how light and fluffy the rice is. I recommend everyone get one.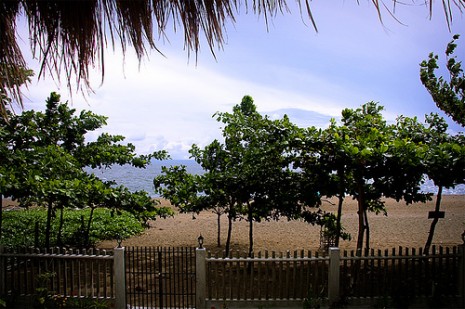 I finally found a French press to make coffee at HyperMart, which is the local Costco equivalent of a warehouse with everything from appliances and furniture to groceries. Now if I could just find a decent supply of ground coffee. I've found I can buy a small bag or two now and again at the market, but it's sometimes hit or miss. Whole beans are available in many markets, but I haven't found a coffee grinder yet. Freeze dried instant coffee is the norm here. I want no part of that. Programmers need high test rocket fuel to function.
We went for a dive on the El Dorado house reef on Wednesday. The dive schedule at the resort is getting much busier, so rather than going out on the boat with 16 others, which is just too many people with only 2 dive masters, we decided to go by ourselves just off the beach. Thankfully, I brought my own dive master with me! ;) This is my fourth or fifth time in the house reef, and I still like exploring the many different natural and artificial coral beds. In particular, around 16m and to the left of the center of the reef just past a huge mountain of hard coral is the favourite snacking spot of a large turtle. He's there nearly every day and often will show up if you hang around to wait. He's pretty chill and just stares back, even when you get in pretty close. We saw him on this dive, but because of the wild current that day Kelly didn't get too many photos. It was quite the workout! We also checked out the newly placed wreck. About a years ago, one of the smaller dive boats sank in the night and this week they moved it into the end of the sanctuary. There's already some smaller corals growing on it, and lots of big groupers hiding under the bow. There were even a few batfish in the hold.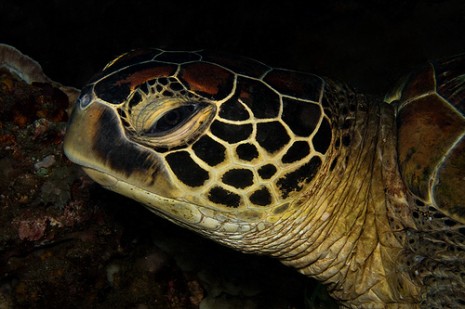 Thursday had us headed back to town for another minor shopping run. We took a jeepney into Dumaguete city, and went in search of burrito and soft taco supplies. We've decided to throw a little party in a week or two at our new place and invite the dive shop boys, some of the El Dorado staff, and guests we've befriended. Sort of a delayed house warming. A Mexican food party sounded like the way to go because they're pretty self serve and I doubt the locals have had much exposure to Kelly's fantastic salsa recipe. It was just a small shopping adventure to make sure we could get the ingredients needed, as well as our first trial run attempt at a flour tortilla recipe. If anyone has a tried, tested, and true flour tortilla recipe they'd like to share… it would be appreciated. The ones we ended up with were good, but a bit doughy.
We had a massage while we were in town. There's no such thing as a bad massage, but this one wasn't great. Too fast paced and a lot of shiatsu like poking, but not in the right places. We're looking for a good Thai style massage place. On the way home from town, we climbed into a multi cab and were crammed in with 8 or 9 other people. It was a tight squeeze and my feet fell asleep, but its nice to travel like the locals do and see how they get around. There was a lot of joking and laughing and one lady told a story that had everyone nearly in tears. We caught the gist of it, but didn't really understand much.
I'm also trying to learn a little Visayan. With the sheer number of people who speak English, it's common for me to try to speak a little and they reply in English. Most likely because I'm not making any sense… ;) So far, I know maayong buntag (good morning), usa pa palihug (another, please), salamat (thanks)… and, that's about it. All the time I spent trying to learn Tagalog before moving here has been pretty much forgotten, and the local dialect is so different from Tagalog that many people can understand it, but not speak it back. Maybe I can find someone local who will give me some basic lessons in Visayan?