December 15th… Only 10 more days till Christmas, and it couldn't feel less like the holidays. Despite the fact that this country is a little obsessive about decorations, and lights and especially carols, I'm still not really in the 'holiday spirit'. Perhaps it's partly because I've been hearing Christmas carols on the radio and in stores since we arrived, and that decorations started to pop up in early September. Yes that's right…. September.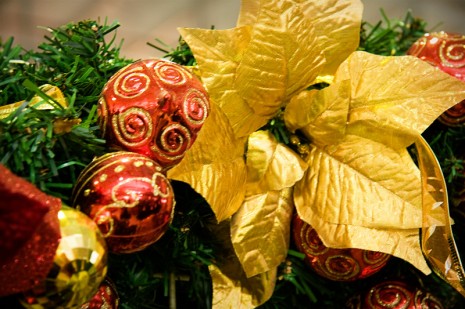 The Philippines boasts the longest Christmas season in the world. They call it the 'Ber' months, as in SeptemBER, OctoBER, NovemBER, DecemBER, and as soon as September starts, so does their anticipation of Christmas. It's mid-December now, and things are in full swing here. We went out for dinner the other night with some friends, in Dumaguete, and all ended up being late, as we got caught in the middle of an unexpected parade through town and had to wait for it to pass.
I'm hoping over the next few days I'll start to feel a little more festive, but without the snow and with 32° weather, I'm just not sure I'll get there. Don't get me wrong, i'm loving it here, but without the cold, it just ain't Xmas!