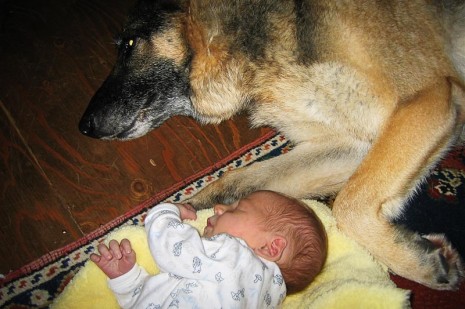 Meet Mason (and Foster)… my new nephew!  Born Dec. 17th at 1:00pm. I'm so absolutely in love with him and I haven't even met him yet! Missing events like this is one of the hardest things about being oceans away from the ones you love. 
As soon as I found out Kelly (yes my brother's wife and I have the same name) was preggers, I knew I wanted to make something for the baby. It wasn't until we got settled in the Philippines that I realized it might be a little harder than I originally thought. 

I scoured the shops in Dumaguete for material that was 'baby friendly'. Everything that was baby soft was hideous, and everything that wasn't hideous was as rough as sand paper. When I realized I probably wasn't going to find anything to work with I decided to make a sock monkey. I'm not really sure which part of me thought that finding socks in a tropical country would be easier. Clearly I was forgetting that even I hadn't worn socks since we left Vancouver. Anyway, the search continued and I eventually found a pair that might work. They weren't exactly 'baby-ish', but hey, i'm sure my brother is sick of pastels by now anyway.  
I set to work on the monkey and realized just how much I missed my sewing machine. Sure it could all be done by hand, but since this was a baby gift, I really wanted to be able to re-enforce the seams.  The next day Mike ran into our landlord and mentioned I was in need of a sewing machine. Turns out Cita knew someone who could help and then next day I went to meet the local seamstress.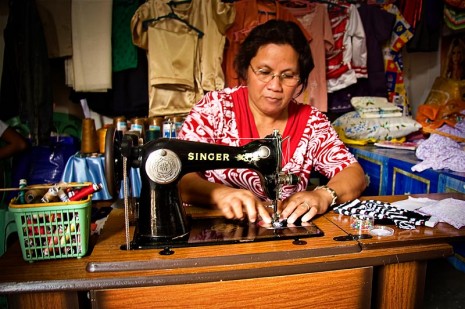 Her peddle push sewing machine reminded me of the one my mom used to have, and what would have taken me hours to sew by hand took only a few minutes and cost only a few pesos. With the major seams re-enforced the rest I could do by hand. 
He turned out pretty good, and I figure by the time the next nephew or niece comes around I should have the sock monkey perfected!
Congrats Kyle & Kelly!  I can't wait to meet him! (oh and send me more pictures!!)