This week we got settled into our new apartment. It was a lot harder to find a monthly rental than we expected, especially one with internet. Most places that had internet didn't do monthly rentals, and the few places we found that did do monthly rentals, didn't have internet. We did however manage to find a place. It's not perfect but so far we're quite comfortable here.
It's a one bedroom apartment, a couple blocks off the main strip of town, on Koh Tao. It's right on the beach and we have a little balcony overlooking the water as well as a great rooftop patio, both of which make up for the fact that our kitchen only has a microwave. Luckily the food in Thailand is great, and most of it is quite cheap, so while we love to cook, we probably wont be doing much of it over the next month or so. Unless anyone's got some great microwave recipes.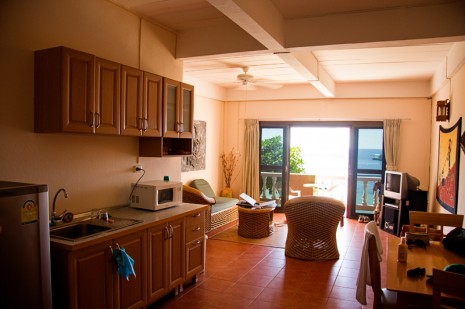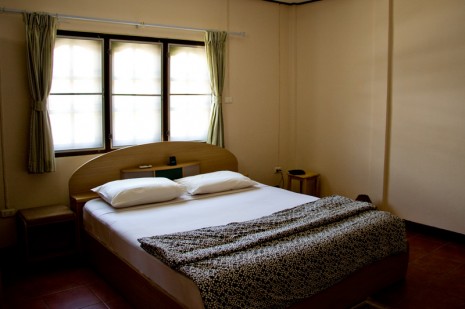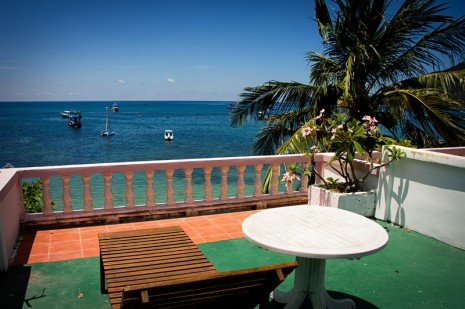 Since we don't have a kitchen we've been eating out a lot, and have had a few really great meals. Although we're situated in town, rather than on Sairee Beach (the main beach full of bars, resorts, & restaurants) there are still quite a few good places to eat, and the walk to Sairee actually isn't too far. The other night we wandered down that way and found a great till beach bar to have a few sundowners at.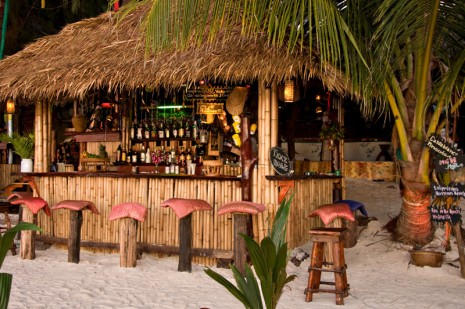 We were hoping to get in a dive trip out to Sail Rock this week, but unfortunately it got canceled due to not enough people, so instead we made do with a couple of local dives. They were both much better than the two we did last week, but we're still kinda shopping around for a company that fits us a little better.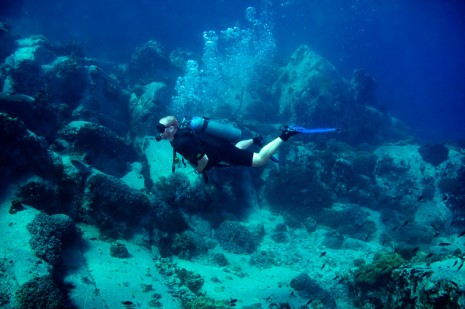 The problem with Koh Tao is that it's one of the cheapest places in the world to learn to dive, therefore, it's overrun with newbies. Most of the companies here are focused on courses and get very few fun divers, especially experienced ones, so we usually get stuck with inexperienced divers, which can often make for a frustrating dive. We were hoping to find a smaller shop, one that was less focused on courses and more on fun divers, but they seem to be very few and far between, not to mention the fact that the smaller shops don't have enough divers to warrant trips out to some of the further/better dive sites. It's kind of a catch-22, big schools have too many people for our liking, but go to the good dive sites, and the small shops have less people, but don't go to the good dive sites. For now we'll just have to continue diving and hopefully we'll eventually find something that works for us.