Our internet connection has been out for the last 5 days, which means the posting around here has been even lighter than normal. Luckily work's been pretty slow for the most part, so we've been taking a little break from the online world.
Once again we've settled into a bit of a routine here, and while it's nice for us to chillout and not be constantly on the go, it does make for some pretty boring posts. So in an effort to keep things interesting, and because I missed "Foto Friday", I've decided to turn this into a picture post.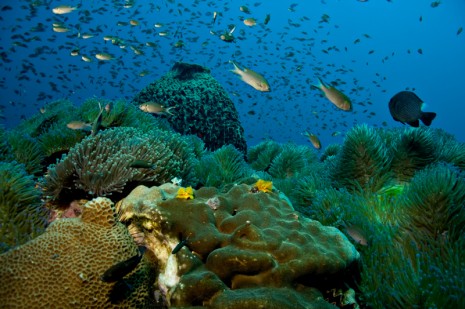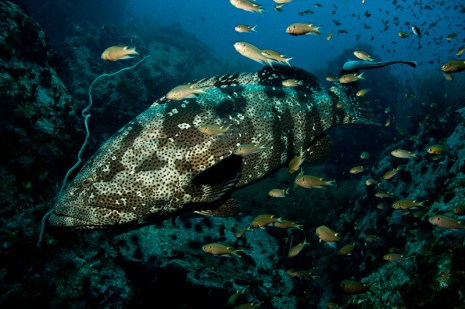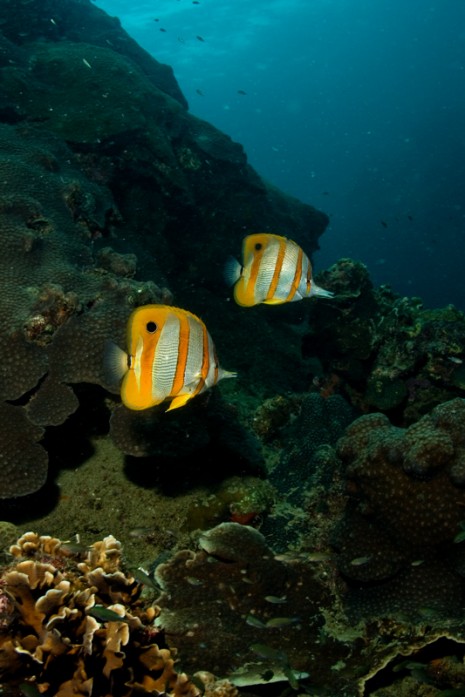 We've been diving quite a bit, and although it's not as good as the Philippines, it's been nice to check out some new spots.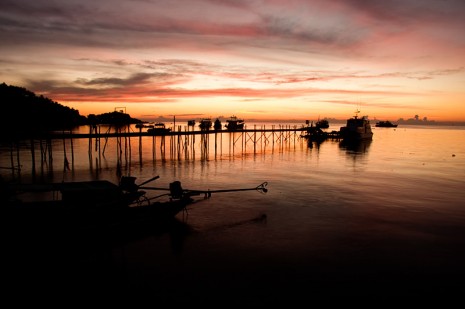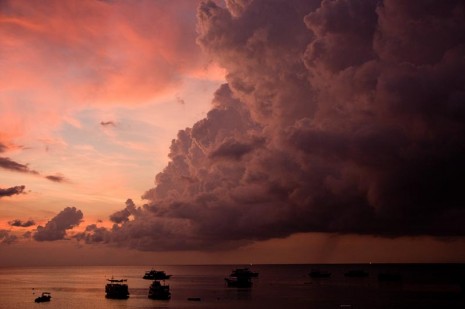 The sunsets here on Koh Tao are beautiful and our rooftop patio is the perfect place to watch the weather roll through.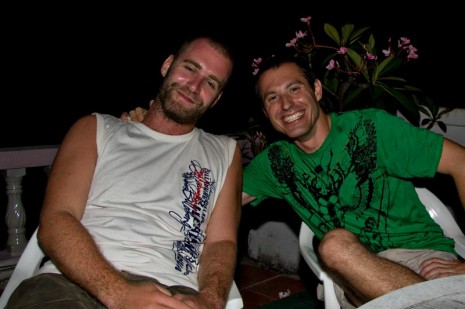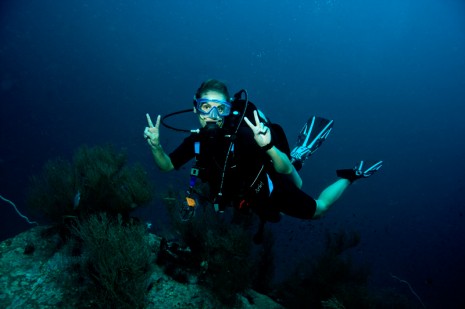 On friday, Becca & Jacob, the couple we met a few months ago in Moalboal, arrived. So we've been having a few boozy nights and some hungover days. It's been great to catch up and see some familiar faces.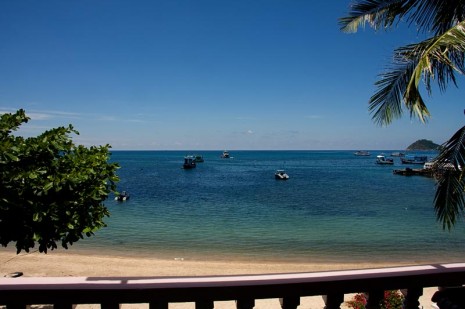 I don't think I'll ever get tired of the view!