Things are back on track and looking up. We finally managed to get some accommodation sorted for our month in Bali, and were able to relax and enjoy our first week here. Our hotel for the first few days was great! A little more than we've been spending, but we got a great deal through AsiaRooms.com*, and it was one of the few we found that actually had internet. After a couple of crappy weeks it was a welcome splurge and just what we needed.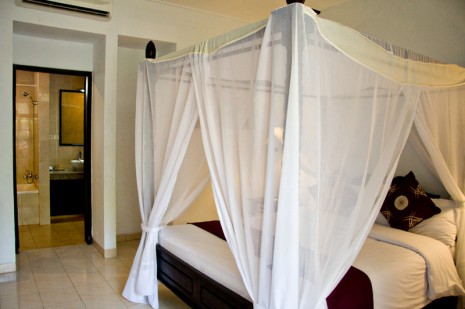 Bali is beautiful, and the weather has been great. We spent a few days lounging by the pool and making the most of the swim-up bar. Mike was in heaven, and I'm convinced that's the reason he picked the hotel. He's been complaining about the lack of swim-up bars in Asia, so was finally happy.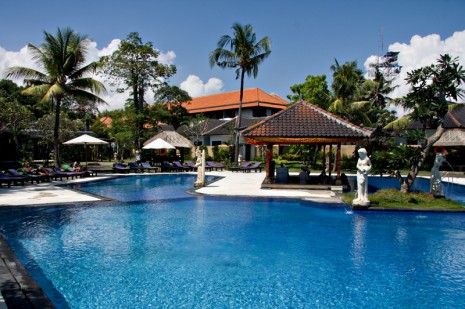 The food in Bali has been great. There are lots of fantastic restaurants and the choice of cuisine far out numbers anywhere else we've been. Japanese, Greek, Indian, Italian, Spanish, you name it and you can probably find it here. The only downside is the lack of booze. Bali has been under an alcohol shortage, so drink prices are a little on the high side. We went to 3 grocery stores before finally finding a bottle of rum, only to be shocked by the 495,000IR (apx $50US) price tag.
After a few nights out and a couple of beach days in Seminyak, the trendy/yuppy area of Bali, we moved into an apartment in the more local/expat area of Sanur, for the remainder of our time in Bali. It's a cute little one bedroom in a small condo building with about 10 other units. There is a shared pool in the courtyard and it's only a few blocks from the beach. The best part however is that we have a kitchen again. That may not sound like a big deal, but it's been really nice to be able to cook for ourselves again.
So far we're really comfortable here, and looking forward to a couple of low key weeks. It's nice to know we don't have to pick up and move anytime soon.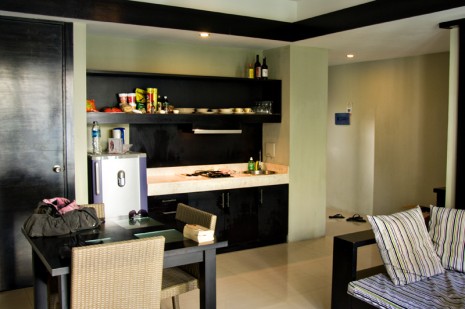 (*Tip for anyone traveling in Asia – when looking for hotels online, definitely checkout www.asiarooms.com, you can often find rooms for half of the normal rate, and sometimes even less.)