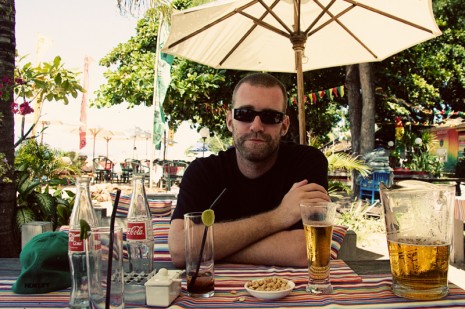 We rounded out our month in Bali chillin' at the beach and getting a bit of work done. With Mike's computer out of commission we were doing double duty with mine, so we had to play nice and share. Since Mike had a bit more work to do than me, I took the opportunity to spoil myself with a bit of a spa day while he used my computer to catch up on a few things.
The Jamu Traditional Spa was great. I had a fantastic Kermiri massage (the nuts from the kermiri trees, which grow in the mountains of Indonesia, are made into a paste that is massaged into the skin) and was then covered in a papaya mint concoction and wrapped in banana leaves. It finished off with a lovely flower bath in a beautiful outdoor bathroom. The whole experience was really unique and I'd definitely recommend it, if you're looking to spoil yourself.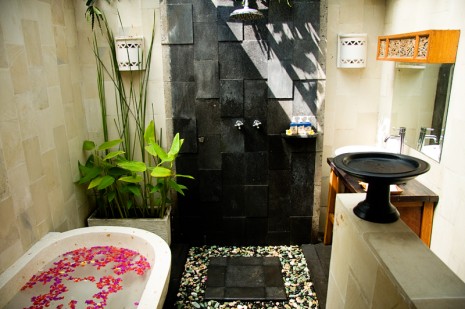 On Wednesday morning we flew from Bali to Kuala Lumpur to spend a few days shopping for a new computer for Mike. Last time we were in KL we stayed in the middle of China Town, but this time opted for something a little closer to the airport. Mike had found what we thought was a small family run hotel, only about 20mins from LCCT. Unfortunately it was less hotel and more B&B, which wouldn't have been so bad if the location weren't so isolated. Imagine staying in the home of a socially awkward couple in the middle of the suburbs, with no car, and the closest place to get a burger and a beer is half an hour away. Lets just say it was less than ideal. Anyway, Mike ended up finding a new computer and spent the rest of our time in KL getting it up and running.
On Saturday we flew from Kuala Lumpur to Penang, and checked into our condo in Batu Ferringhi (North West of Georgetown) where we'll spend the next month. So far our initial impression of Penang is that it's really quiet. There don't seem to be a ton of tourists around and during the day it seems that most of the restaurants and shops are closed. It's not until later in the evening that things start to get going, and even then it's not nearly as busy as we expected. I'm looking forward to exploring Penang over the next month, but mostly what I'm excited for is trying all the amazing food that Penang is so famous for.