For the last 10 months, we've been long-term traveling or living abroad in Southeast Asia. I don't use the word 'vacation' as what we do is pretty far from the usual two to three week action packed splurge. The major difference is that we are working while we travel, but also that our lives can take on a sense of routine even though we're shifting from place to place. While it often lacks the escapism that a vacation implies, I think there are added benefits to seeing another side of a country by living in it.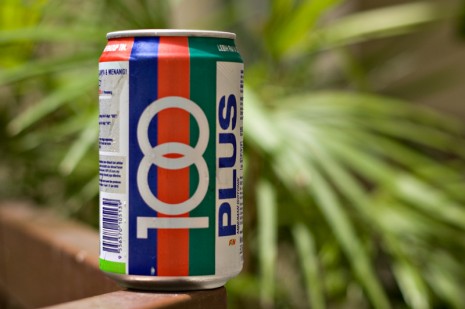 We do have a standard of living that is comparable to our life back home in most facets, staying in rented apartments or hotels. We don't stay in hostels or crash on peoples couches to save money, but try to maintain a sense of frugality and 'live like a local' where possible. We stretch out our resources and take advantage of the lower cost of living in a developing country while working online. Additionally, traveling smarter by comparison shopping for flight and accommodation deals has kept our trip inline with our budget expectations. We typically estimate $1000 per month for accommodation and $1000 per month for food and entertainment expenses for the two of us. We budget flight expenses separately.
10 ways we've found to keep costs down over the long haul while traveling:
1. Travel slowly.
The longer you stay in one area the cheaper the daily rate for accommodation is, or can be negotiated. For example, the daily rate for our current 3 bedroom furnished suite with kitchen is $125/day. The monthly rate works out to about $30/day + electricity expenses. Less than 1/4 the daily rate! Just under our budget of $1000 a month. It's more space than we need, but the best of the few places we could find in Penang with an internet connection in the room and availability for the whole month. For us, $30 a day is the average cost for accommodation for our trip. Pick a number and negotiate/adjust your expectations accordingly.
One of the largest expenses of any trip is flights. When travel planning, calculate your flight expenses on a per day basis rather than per trip, especially when visiting multiple locations. For example, our flight to Penang from Kuala Lumpur was about $150 and we'll be staying there 30 days ($5/day). On a long trip, staying in one area longer might mean less flights overall and could make one location more cost effective than another for an extended period.
Taking trains, ferries, and buses cuts back substantially on flight costs and lets you see many aspects of the country you would normally miss traveling from airport to airport. We tend to splurge a little and spend the extra few dollars for sleeper cars or air conditioning, which can make a 6-8 hour trip significantly more comfortable.
2. Find bars and restaurants serving local fare to locals.
We're foodie people. Our budget allocates almost as much for food as it does for shelter. We order an Australian ribeye for dinner at a more expensive restaurant now and again, but finding where the locals go out to eat and drink is a huge cost saver. Whether it's street meat from cart vendors, hawker stalls, open air markets, or BBQ restaurants, eating the local fare is usually cheaper, fresher, and often better tasting than tourist alternatives where they charge more for familiar food that is often lacking proper ingredients or using stale imported ones. Get out of your hotel! They may serve local dishes, but likely it'll be 2 or 3 times more expensive than at a popular local restaurant or from a vendor.
A pint of Guinness at the Irish pub is also a welcome treat, but usually you'll find us at a local pub. Import beer prices are on par with bar beers back home, costing $5-7, most of which is import taxes. Local brew usually floats around the $1 to $2 mark. The list of good Asian manufactured beers is endless. Tiger, Singha, Chang, San Miguel, Anker, Bintang… Every country we've been through produces at least a couple really good bevvies, along with a bunch of people who'll be happy to enjoy them with you.
3. Cook for yourself.
We try to find a rental or hotel with a kitchenette whenever we can. Growing tired of restaurant food everyday happens easily, and it's great to be able to make comfort food that you're familiar with and saves a few dollars.
Try to buy local products. Import products are heavily taxed and are often not as fresh as local alternatives. I'd gladly drop a few extra dollars for some Clamato juice or arborio rice, but many common fruit, canned products, and dried goods are imports in smaller countries that don't produce them locally. Keep an eye on the prices and compare to generic brands and local varieties.
4. Use fare comparison search engines to book budget and sale priced flights.
Most major international airlines run domestic routes and short haul trips that budget carriers fly for significantly less. Airlines often have flight sales and last minute deals as well. Using a fare comparison search engine cuts down on the leg work needed to find the best rate to your destination. A few notes of caution: Budget airlines can charge a significant amount for baggage overages and usually have lower baggage allowances than major carriers, so be sure to factor that into the price if you're traveling heavy. Also, comparison sites can often include commission charges and other hidden fees. Always check the flight cost on the airline's site as well.
How do budget airlines make flights so cheap? Here's an interesting chart from 2005 that outlines where the cost savings from flying with budget airlines come from.
5. Use discount hotel reservation sites for short term accommodation.
Many countries have discount reservation sites where you can find hotel rooms listed for less than half the cost shown on the hotel reservation pages. We've used AsiaRooms and Agoda many times during this trip. Especially in Thailand where we were moving from place to place every couple weeks. The only word of warning is to confirm with the hotel that extending your room at the same rate is not a problem. You can always extend through the same discount sites, but the rate may have changed and it can take a couple days for these reservation services to process your reservation with the hotel.
6. Pound the pavement for long term accommodation.
Before committing to a long term rental sight unseen, its best to arrive and spend a few days in a discounted hotel to check out the place and research rental opportunities that may not be listed online. Most places listed online are through property management companies and will have a commission included in the price. Once you've arrived, many places will simply have a sign tacked to a billboard, a telephone pole, or in the window. Plus its great to get eyes, ears, and nose on the scene before committing. We've moved a couple of times due to construction, roosters, and endlessly partying neighbours. There have been a few smelly, dirty places we've walked away from as well.
If you are going to search online for a long term place, craigslist is great for countries where it's an active classifieds board, but many places in Asia don't tend to use it. Using any major search engine, I've found that searching for "weekly rental" or "weekly rate" and the name of the city or country I'll be in yields most of the longer term options while excluding much of the hotel and sales marketing sites.
7. Research everything.
We used a guidebook in the Philippines, but haven't really used one since. We found the information contained is usually pretty dated. Great for an overview or a starting point. Clears up questions about tipping and the cost of taxis. The maps are great for orienting yourself before you arrive.
Read travel blogs. A first hand account by someone who was also new to the place usually answers many of the same questions you might have. There's a list of blog directories in the sidebar that you can search to find a relevant travel blog.
Read reviews. Trip Advisor is great for making sure the hotel you booked isn't a roach infested dump, and you won't have your watch stolen while you sleep. Agoda and AsiaRooms also have review sections.
8. Use public transportation.
Don't be afraid to rub elbows. Jump on public transportation when you head to the market or the beach. A bus, tuk tuk, or jeepney is usually far more economic than a taxi. Provided you're not going too far, squishing into a crowded jeepney has been one of the more entertaining rides with a chicken I've had so far.
9. Air conditioning vs fan.
I don't think you ever really acclimate if you stay in an air conditioned room all the time, and they typically cost more than a fan room. If you rent a place longer term, it's not unusual that you'll put down a deposit for electricity. A/C will eat that deposit, consider it gone. You'll probably even owe another $50-100 at the end of the month if you're staying in a more remote area where electricity is expensive.
10. Use expat bulletin boards.
Searching for expatriate bulletin boards specific to the area you're visiting is a great way to find hidden deals since many expats are living on a budget as well. Join as a member and ask where they recommend to stay for your price range and what to expect. They also can recommend tour operators, secret fishing spots, and all kinds of other gems.
In general, this year abroad has profoundly changed the way we travel. We still have a high standard of living, but live frugally by traveling smarter and investing time in research and comparison shopping. To think of spending $6 on a beer, or $3000 on an all-inclusive resort for 2 or 3 weeks seems almost a crime now. A crime worth committing every so often. ;)
Kelly and I must be doing something right, because in a few short weeks our trip is going on vacation. We're putting the computers away and heading off for a few weeks in the Perenthians and Borneo for a ton of diving, eating, drinking, and motorcycle riding before our trip comes to a close and we return home to Canada for a visit with the family. I'm looking forward to putting my feet up, higher.