We've been in Penang for just over 2 weeks now, and to be honest, our feelings about the place are still kind of mixed. The area we're staying in, Batu Ferringhi, consists mainly of large hotels and overpriced restaurants, and it seems as if the entire place is undergoing construction. It often feels as if you're walking through a hurricane zone. That being said, it's oddly quiet here. Most of the shops and restaurants are closed during the day, and don't bother opening till early evening and some times not even at all. There is a strange inconsistency to opening hours, which we just can't seem to figure out.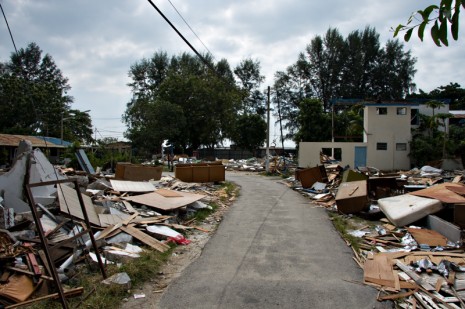 On Saturday we decided to head into George Town to check out some of the heritage buildings, and see what there was to offer. We headed to the tourist office first, in order to grab a map and get ourselves oriented, but surprise, surprise it was closed. So instead we were left to wander aimlessly hoping to to find something of interest. First stop was Fort Cornwallis, the landing place of Captain Francis Light, who discovered Malaysia. We paid our 3 Ringgit entrance fee (about a dollar), and spent all of 10 minutes wandering inside. Unless you're a history buff and really enjoy that kind of thing, it really wasn't very interesting.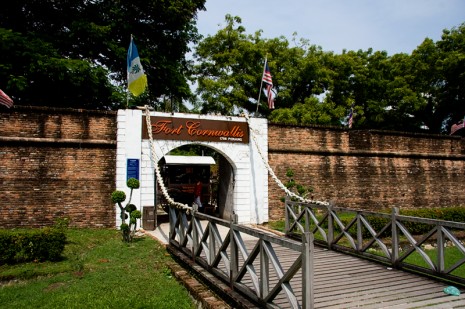 After the fort we grabbed a bottle of water and continued walking along the harbour. There are some really beautiful old buildings in Penang, but with no map and the sun beating down on us, we quickly abandoned our walking tour in favour of a nice cold beer. We found a cute little bar with a few road side tables where we watched the streets of Penang drive by.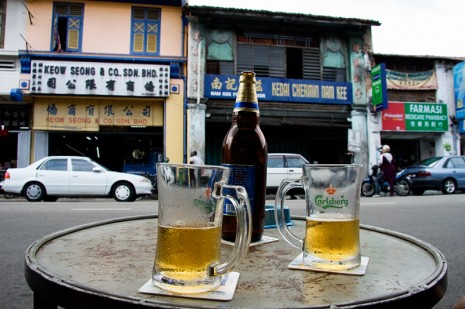 I think Penang is one of those places that grows on you. I'm sure if we'd been staying in George Town, we'd have discovered some great little bars and restaurants, and I can see myself really liking it there. I'm hoping I can convince Mike to go back and give it another try, but for now, I don't have much to report on George Town.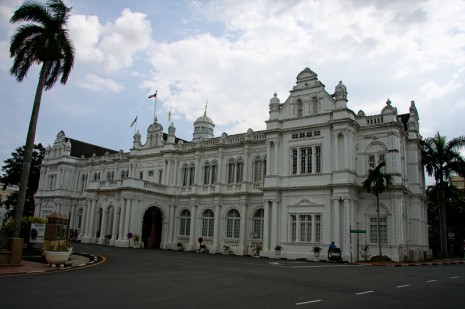 This week we also checked out the hawker food stalls of the famous Gurney Drive. The food court there is about twice the size of the one we've been going to and there were a few new things we hadn't tried. There were also quite a few competing stalls selling the same things as each other, and it was interesting to watch which ones were busier. The food court at Long Beach really only has one of each stall.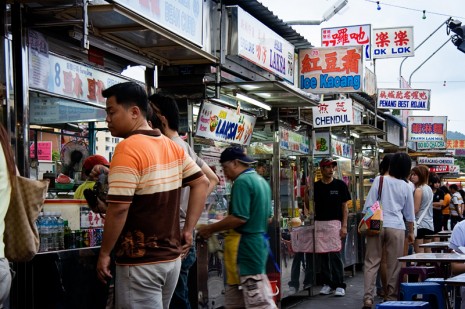 The other big difference at Gurney Drive is that each of the stalls have their own tables, and in order to sit at those tables you have to order something from their stall. Luckily Mike and I sat at the table next to the beer stall, so were able to sit there all evening as we continued to order beer. On this trip we finally had some Laksa, tried the claypot chicken, and of course, more of our ever favourite, meat on a stick!