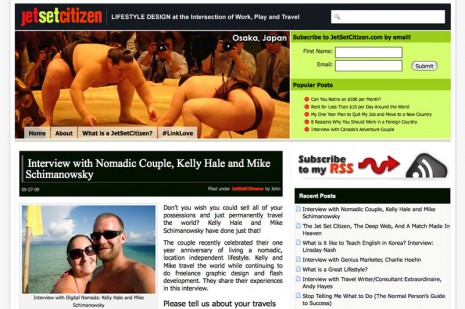 So a while back, John from JetSetCitizen.com asked us if we'd like to do an interview with him about our nomadic travel lifestyle. We took him up on it and the resulting interview was just posted.
Have a look here: Interview with Nomadic Couple, Kelly Hale and Mike Schimanowsky
Thanks John! It really made us think about our lifestyle, traveling as a couple and how that impacts our journey and relationship.