First off, sorry this is so late. To be honest I've kind of been putting it off, as we don't really have much to report. It looks like the rainy season has finally started here in Costa Rica. Its been the driest October on record, but over the last week or so, the rain has really started to fall. (Of course as I sit here and type this it just happens to be gorgeous and sunny, which figures since today is a work day!)
We have managed to get to the beach a couple of times in between showers, but for the most part we've been holed up in our apartment where the work seems to be piling in.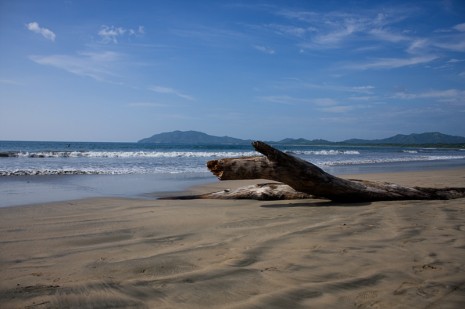 We did get out for a bit this week, and made our first friends here in Tamarindo. A few months ago while searching for info on living in Costa Rica, I came across Jocelyn and Steve's website. They've been living here for almost 8 years and are a wealth of information. We've been emailing back and forth for a while, and it was great to finally meet them in person. We had a couple of drinks at one of the beach bars along the main strip, and the rain was nice enough to co-operate and held off till we got home.
The next few weeks are looking to be quite busy. We both have a lot of work on the go, plus we're getting our first visitors so hopefully we'll get out and explore a bit more. Till then, here some more pictures: