2009 was an amazing year for us. It was a year full of travel, new experiences, fantastic memories, and thankfully a lot more ups than downs. It was our first full year without a permanent home and our first full year freelancing from the road. We visited 7 countries in 12 months, took 18 flights, and made a million new memories.
Below are just a few of those memories, as we look back and reminisce over an amazing 2009.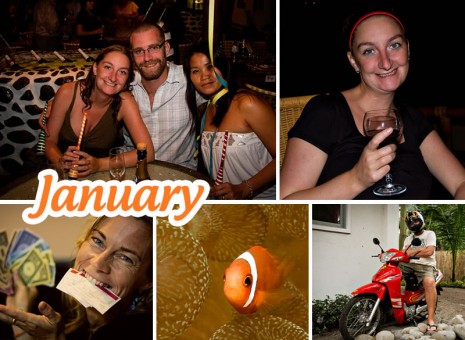 We rang in the New Year with some friends at a beach resort in the Philippines. We had some great dives in January, made some new friends, rented a motorbike, and celebrated my 30th birthday.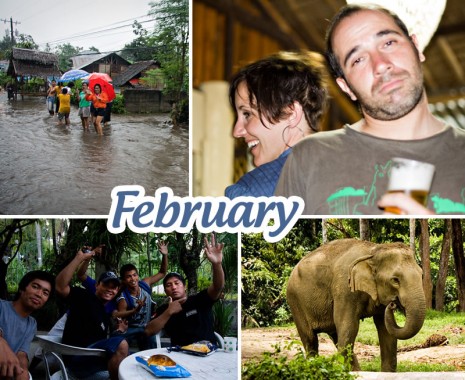 February continued in the Philippines, where we saw some of the worst rain and flooding in 30 years. We spent much of the month partying with friends, both new and old, before saying goodbye and heading to Kuala Lumpur for the next phase of our trip.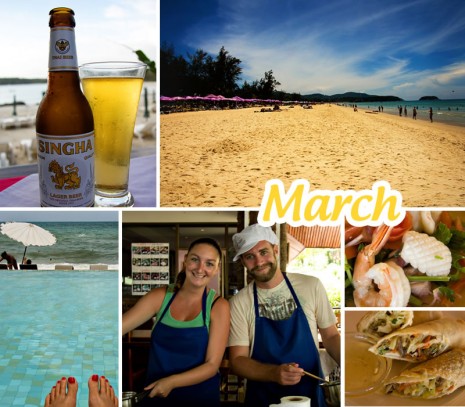 March 1st we arrived in Phuket, Thailand, where we spent 2 weeks enjoying the food, the beach and the water. We took a cooking class, went diving and did lots of relaxing. We then headed over to Koh Samui, where Mike's computer broke, and as a result we ended up staying a bit longer than expected.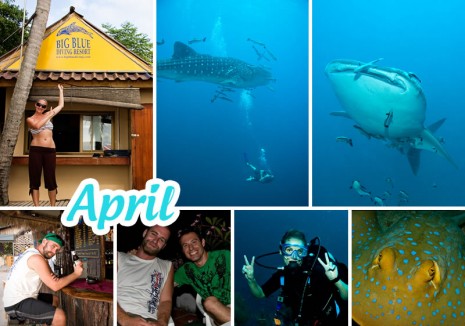 April was a month of diving. We headed to Koh Tao, which brought back loads of memories from my first trip there. We rented an apartment for a month, caught up with a few friends from the Philippines, and of course the highlight of the month was definitely seeing a whale shark.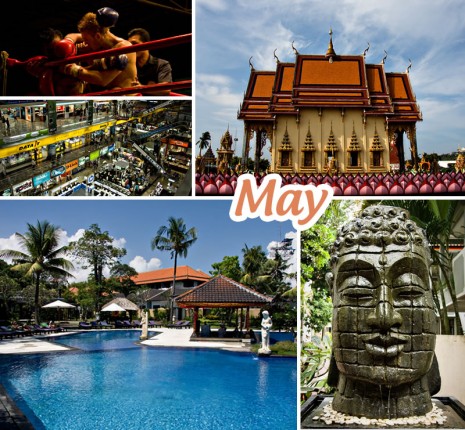 In May, we rounded out our time in Thailand, with a couple more weeks in Koh Samui. We saw a Muai Thai match, did a bit of sight seeing, and woke up to our bungalow being torn down around us. We hit a bit of a low point this month and were looking forward to a change of scenery in Bali, (after a quick stop in Bangkok). Our arrival in Bali was marked by a beautiful hotel with a swim up bar!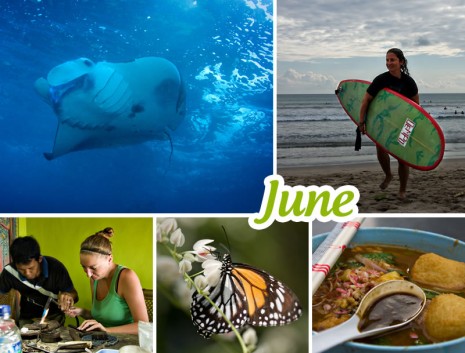 June continued in Bali, where we ran into Aimee, a friend from Vancouver. I took a jewelry class in Ubud, and we went for a dive with Manta Rays. Mike's computer broke again, just before we were due to head to Penang, so we changed our flights and made a quick stop in KL first. In Penang we ate! We visited the butterfly garden, hit the beach, and ate some more.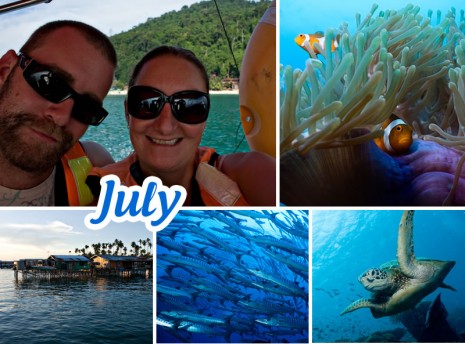 July was another month of diving and one of my favourite months of the year. After a month in Penang with no diving we were itching to get back in the water. We headed to the Perhentian Islands first, where we did 3 days of diving. Nothing that blew us away, but it was a good warm up for what was to come next. Sipadan! We spent 5 days in Mabul, and got to dive the amazing island of Sipadan twice. If you haven't seen our dive video definitely check it out.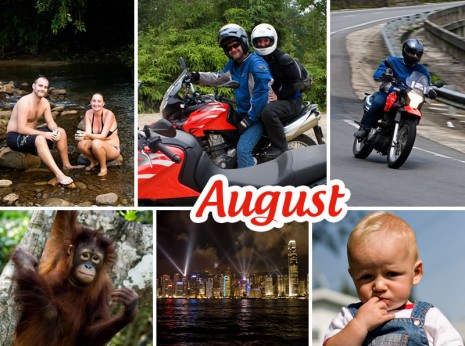 August was another great month. We spent the first couple weeks in Kota Kinabalu and did an amazing motorbike trip (definitely Mike's highlight of the year). I visited the Orang-utan sanctuary at Rasa Ria, and we ate Dim Sum in Hong Kong. August also rounded out our year in Asia. We headed back to Canada for a quick visit with family and friends, and I finally got to meet my new nephew.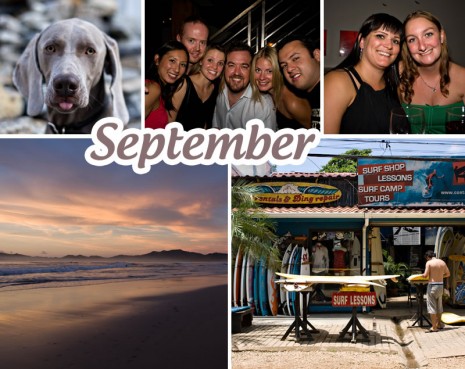 The first few weeks of September were spent catching up with friends we hadn't seen in a year. It was great to see everyone, but we were excited to get back on the road. We flew from Vancouver to Costa Rica with a plan to stay for 6 months.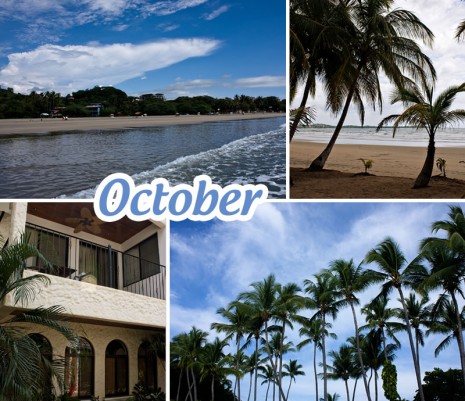 October was a really low key month. With all the traveling, and moving around of the previous few months, it was great to settle down and just chill. We found a fantastic apartment and became hermits for the month, with the occasional trip to the beach, of course.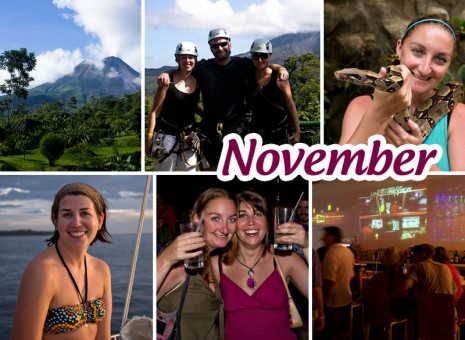 Lauren came to visit us in November and made us feel like tourists again. We did a canopy tour in Arenal, held snakes in Monteverde, and drank copious amounts of booze on a catamaran in Tamarindo. And, like good little Canadians, we watched the Grey Cup game at Sharky's Bar.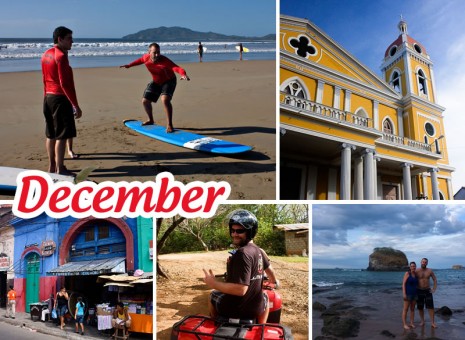 And last but not least… December. After 3 months in Costa Rica, it was time to renew our visas so we did a quick run to Nicaragua. We spent a few days exploring Granada, and enjoying the rum, before heading back to Tamarindo. We took some time off to enjoy the holidays, Mike took a surf lesson, we went on an ATV tour and of course made the most of living so close to the beach.
All-in-all it's been an amazing year, and I can't believe it's the end of a decade! I hope your 2009 was as memorable as ours, and that your 2010 is even better!
¡Feliz Año Nuevo Amigos!