In Costa Rica it's safe to drink the water, but why would you when you've got all these other choices? ;) Costa Rica has one major brewery called Cerveceria de Costa Rica which is owned by the Florida Ice and Farm Co., but they brew a variety of beers locally. And there's a few other canned beverage alternatives too. It's the local custom to have your beer in a glass with ice, but as gringos we rarely had to ask for it without ('sin hielo').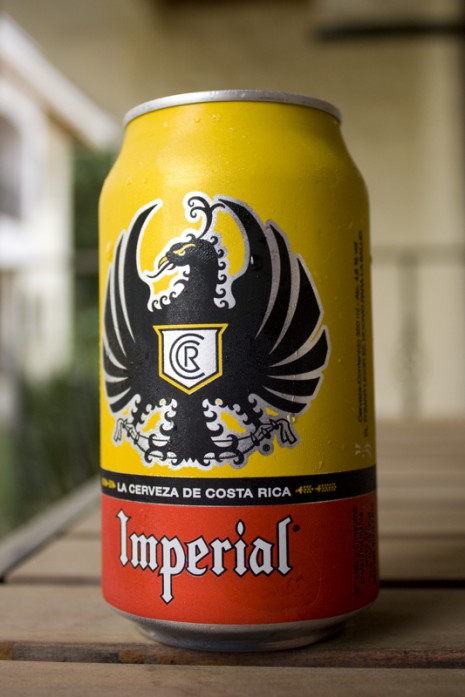 Cerveza Imperial
Considered the national beer of Costa Rica by most Ticos and with undeniably the most awesome logo, Imperial is everywhere in Costa Rica and has been since 1924. Usually sold for $6-8 for a 6 pack from the store or up to $2 a beer at bars. Imperial is a pale lager or pilsener with 4.6% alcohol content. Similar to a budweiser, it was quite dry without too much flavour yet a light hoppy overtone.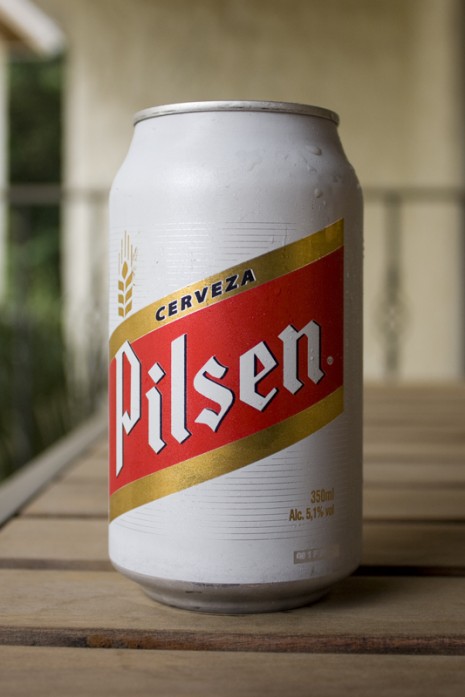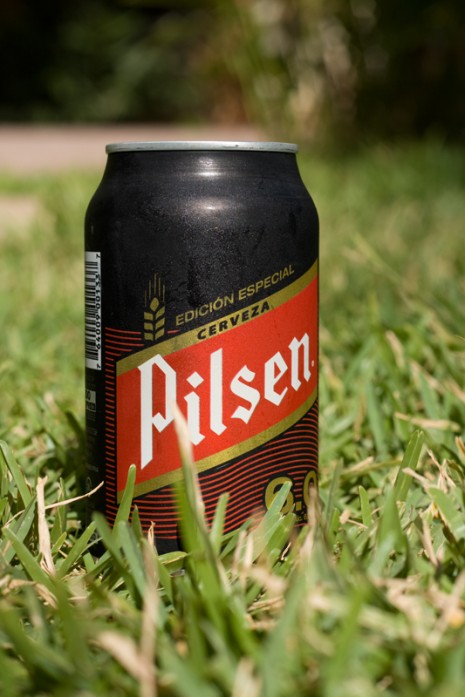 Pilsen and Pilsen 6.0
The second most popular beer and my beer of choice in Costa Rica. Pilsen is a light pilsner. Similar to Imperial, but with a bit more noticeable bitterness. With normal Pilsen at 5.1% alcohol content and Pilsen 6.0 at; you guessed it, 6%. Pilsen is a little more bang for your buck. Yeah, I know. I may drink like a frat boy… But I do prefer the taste over Imperial which often left my mouth a bit dry.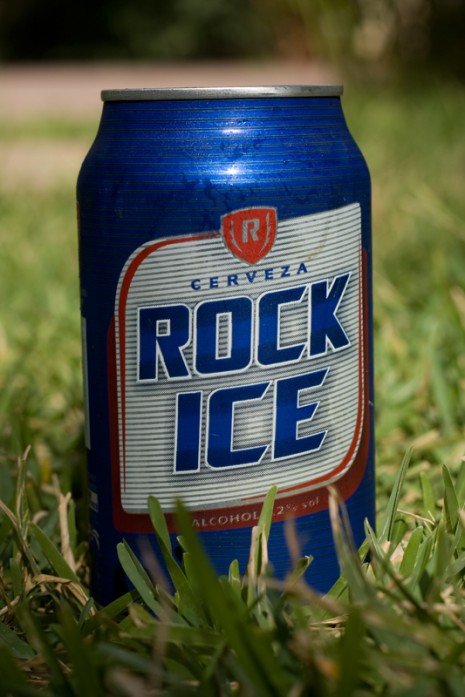 Rock Ice and Rock Ice Limón
Rock Ice is a light lager. Brewed similarly to American 'ice' beers and with similar results. It's a thin, fairly flavourless beer with a kick at 5.2%. Rock Ice Limón on the other hand barely qualifies as beer. It tastes… well, terrible. Like a sour lime cider that's gone off, mixed with beer, and salt. I choked one of those down, then proceeded to try and pawn them off on house guests and strangers. We ended up throwing out the remainder of the sixpack.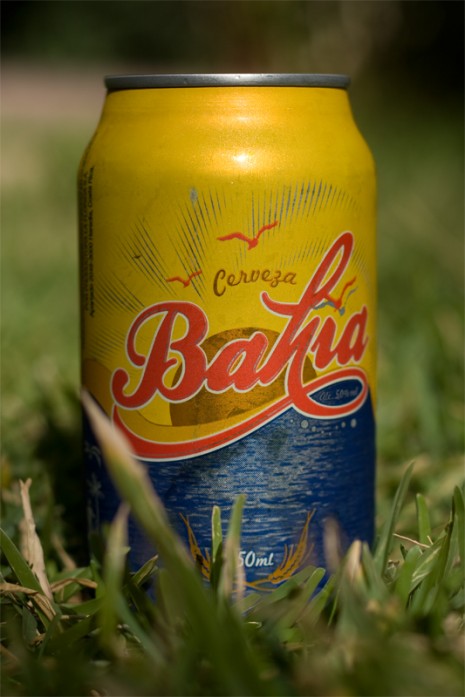 Cerveza Bahia
I only ever came across one of these. I think it may actually have been from Guatemala. And I have no recollection of how it tasted. So yeah, this is a terrible review, but I like the can design.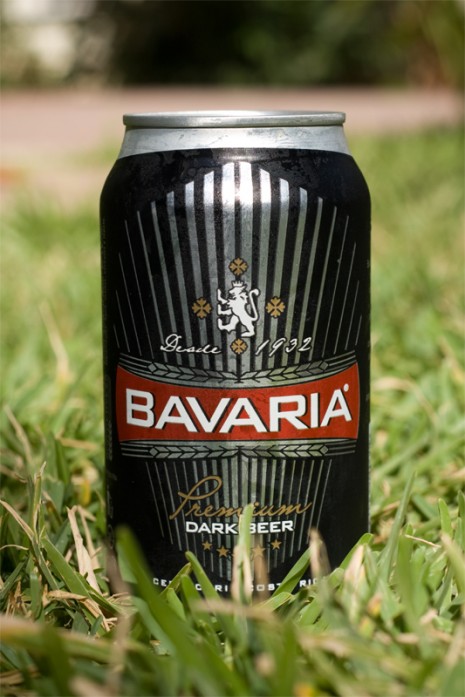 Bavaria Dark (or Negra)
Not a traditional dark beer, Bavaria Dark is more of a dark amber ale, but a nice contrast to the rest of the field of pilsners and lagers. At 5%, with a nice sweet malty taste and smooth texture, but none of the heaviness of other dark beers, it reminds me of a Negra Modelo. Probably the most likely beer to end up in the bellies of the more selective beer drinkers.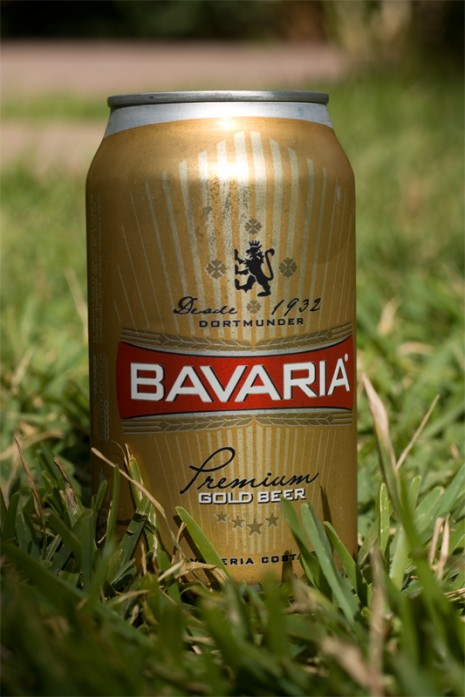 Bavaria Gold
Another pale lager and similar in most regards, Bavaria Gold is considered the upscale version of the three. Expect to pay up to a dollar more in some bars.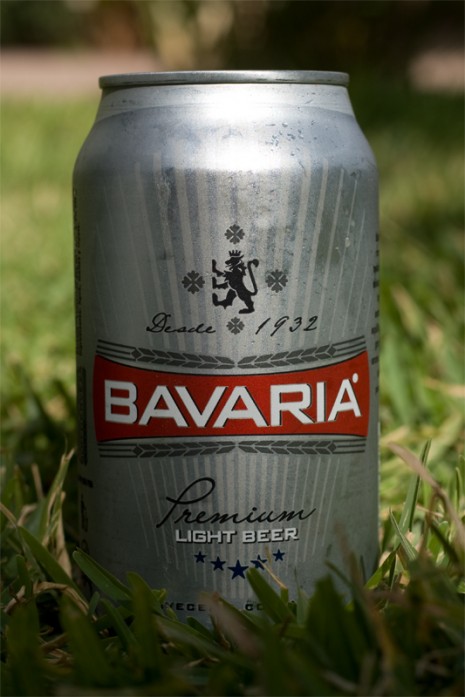 Bavaria Light
A 3.4% low calorie beer, and it tastes like you'd expecct. No flavour. No body. Thin and watery.
Kaiser
Sorry folks, no picture and no review. This is Costa Rica's only non-alcoholic beer.
Heineken
Brewed by Cerveceria de Costa Rica under license, Heineken is also commonly available throughout Costa Rica.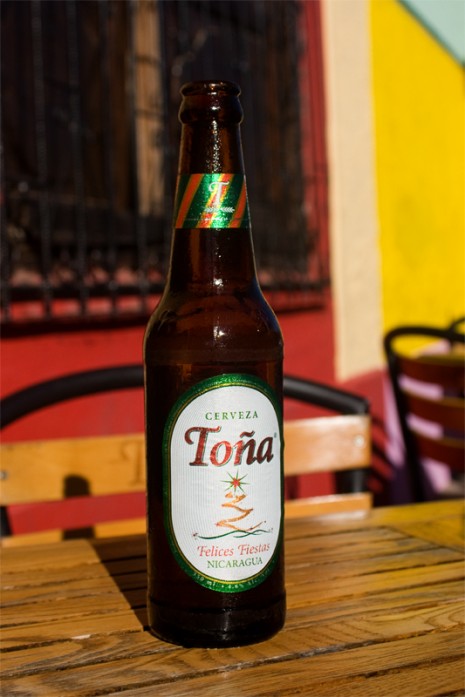 Toña
A 4.6% Nicaraguan lager, Toña is refreshing and light. Great after a hot day spent wandering the coblestone streets of colonial Granada. It's my michelada beer. This picture has the Xmas edition label.
Victoria, Victoria Frost, Victoria Light
3 very light Nicaraguan beers. Best served with a slice of lime. Adding ice doesn't kill it either as there isn't much flavour to kill in my opinion.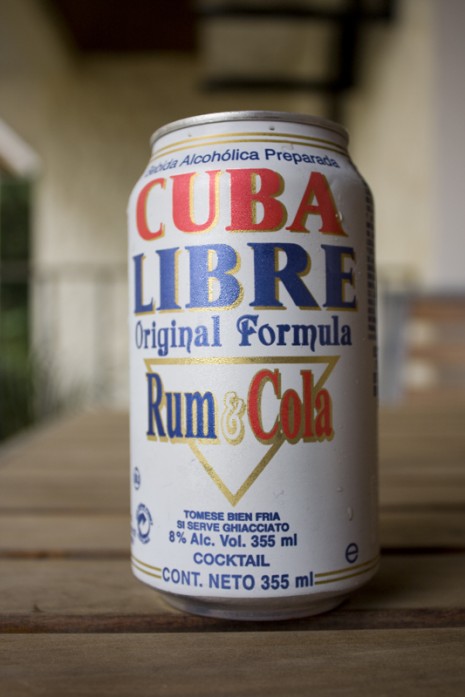 Cuba Libre
One of what Florida Ice and Farm Co. calls it's RTD (Ready to drink) line. Cuba Libre is an 8% alcohol, pre-mixed rum and cola in a can. Unfortunately, I found the cola far too sweet.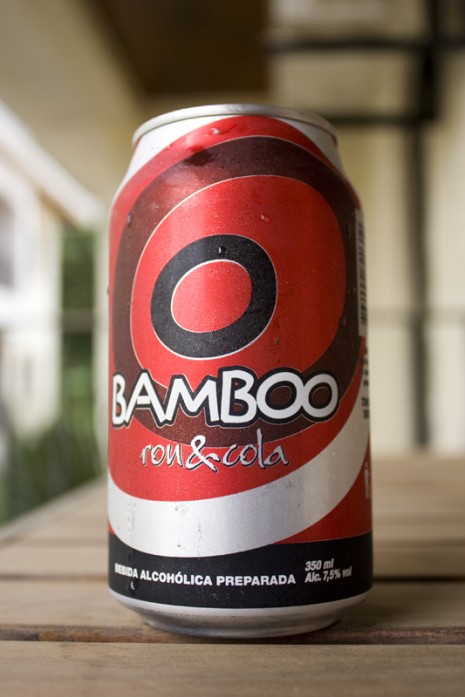 Bamboo Rum and Cola
Another premixed rum and cola at 7.5%. This one was more tolerable. But without actual Coke instead of the generic cola used, it's still not to my taste.
Guaro
The local firewater. Made from sugarcane, there are both commercially produced 60 proof versions as well as moonshine made by locals. Clear, slightly sweet, and nearly tasteless like a vodka, it's been known to sneak up on you after a few as there's no way to tell how much the bartender has poured you when mixed with fruit juice or cola.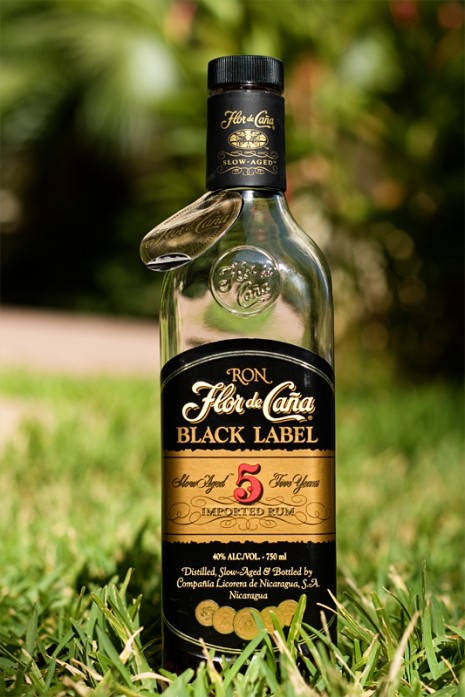 Flor de Caña ('Flower of the Sugarcane')
My all time favourite rum. Available all over Central America. Made from sugarcane molasses and slow aged in white oak barrels, Flor de Caña is a slightly sweet amber rum distributed by Compañía Licorera de Nicaragua in Chichigalpa, Nicaragua. Commonly available in Gold (aged 4 years), Black Label (5 years), Grand Reserve (7 years), Centenario (12 years), Centenario 21 (15 years – what the?), Centenario Gold (18 years), and Centenario Commemorative Edition (21 years). Flor de Caña also produces 3 white rums, all aged to 4 years. My personal favourite is the 7 year old Grand Reserve which I think is best served neat or on the rocks. A 750ml bottle goes for the price of $20 in Costa Rica and $14 in Nicaragua.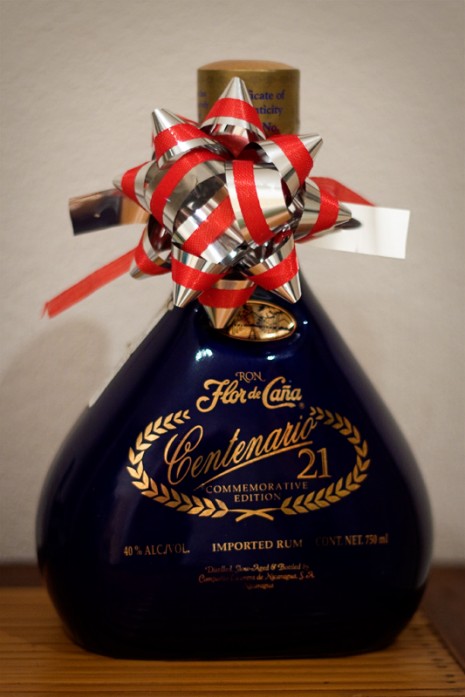 Santa brought me a bottle of the Centenario Commemorative Edition for Xmas which comes in a porcelain bottle and a gold embroidered cloth bag.
Others
For alternatives to alcoholic beverages, Costa Rica has a huge variety of fresh fruit juice (frescos) at fruit stands everywhere, great coffee, and the usual assortment of sodas, waters, and other imports.