More interesting flavours from interesting places. This time, we're posting our review of the beers of Honduras and Belize. Honduras was a surprise after Costa Rica's range of very similar lagers. We found Honduras had 4 distinctly different lagers that were readily available just about everywhere. Belize was also a hit with two light lagers and a stout.
HONDURAS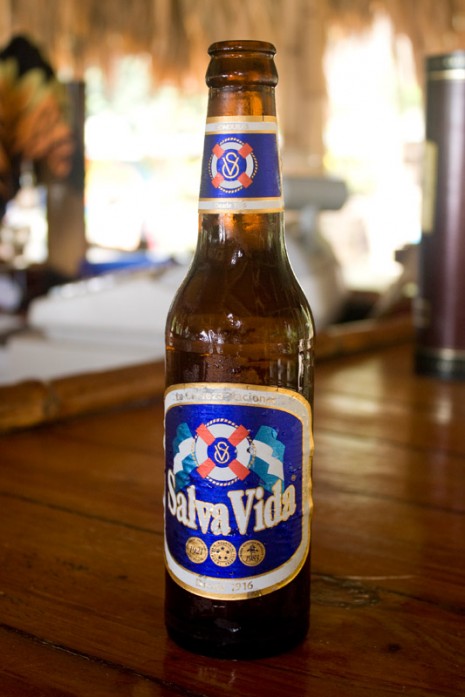 A pale lager brewed by Cerveceria Hondurena in Tegucigalpa (as are the other Honduran beers), 'Salva Vida' translates to 'Life Saver' in English. It's the most popular beer in Honduras and you'll find it everywhere for a dollar in local shops or two dollars in tourist priced areas. With a slightly skunky aroma and a metallic finish, it's thin yet malty. Darker than the other available lagers. Overall an easily drinkable beer. 4.8% Alcohol.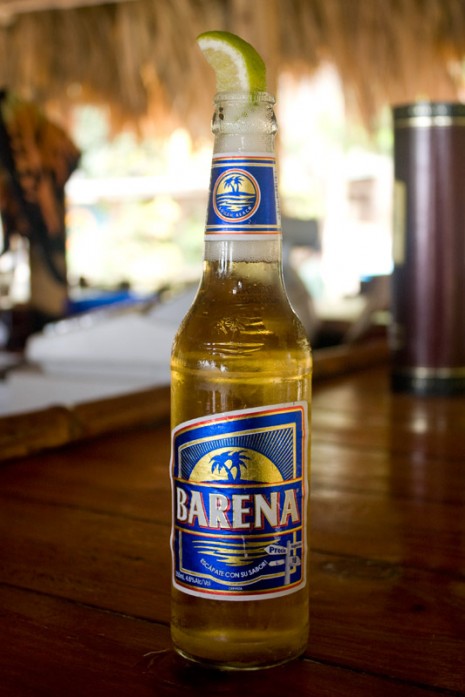 Barena
Barena is the Corona of Honduras. It's light, smooth, and often served with lime. With a sweet corn aroma and a finish to match. It has a tendency to be overly foamy. Be careful when 'cheers'-ing each other! 4.6% Alcohol.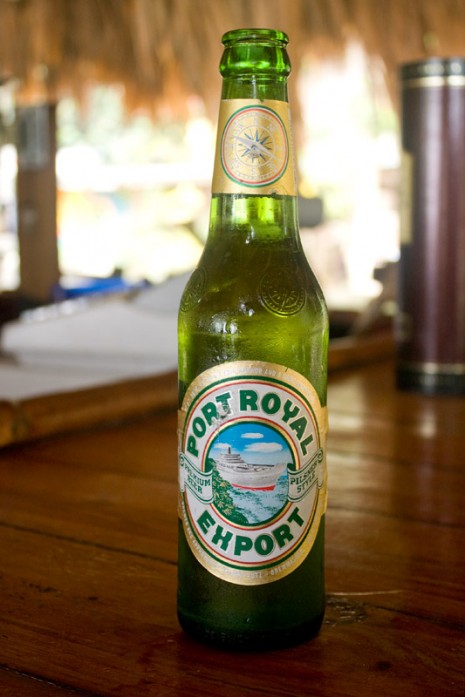 Port Royal Export

Port Royal is a Bavarian style lager with a  slightly citrus overtone. Very clear in colour, with a corn finish. Thin and watery. Perfect for blazingly hot days on the beach. Named for Port Royal on the island of Roatan. 4.8% Alcohol.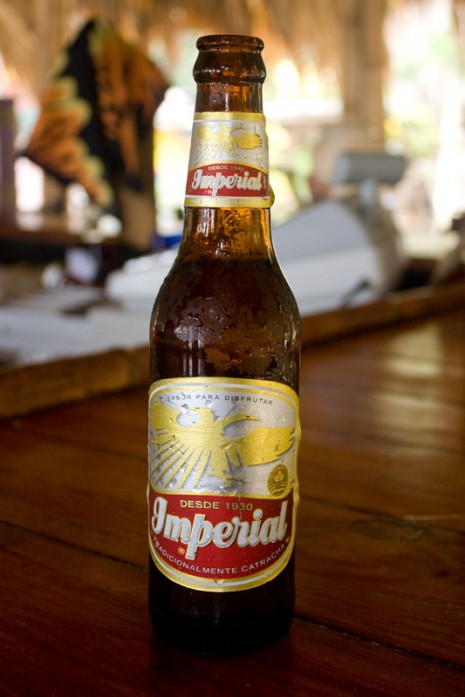 Imperial
A pale lager, more amber in colour than the rest. Malty and sweet, light bodied. Comparable to Salva Vida, but not as widely available. 5.0% Alcohol.
BELIZE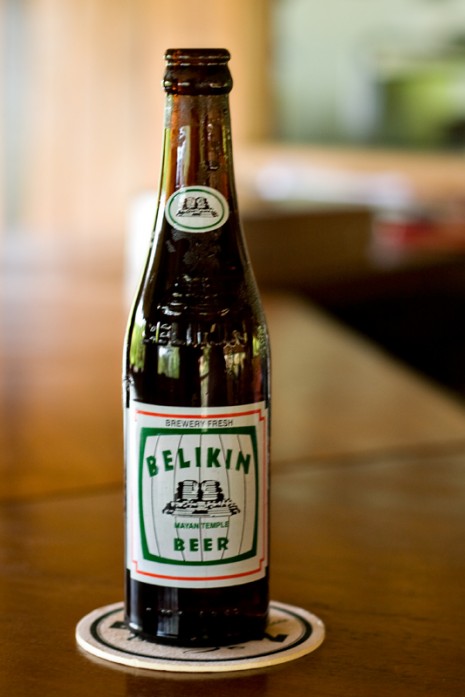 Belikin Beer
Brewed by Belize Brewing Company in Belize City, Belikin Beer is a pale lager with a light caramelly flavour and golden colour.  4.8% Alcohol.
Also available is Belikin Stout. Pours dark and malty, but would be considered a lighter stout. 6.8% Alcohol.
The bottles for both are identical. You can tell them apart by the colour of the bottle cap. A blue cap is the stout. A green cap is the lager. Though if your bar has red lighting, there can be some mistaken identities.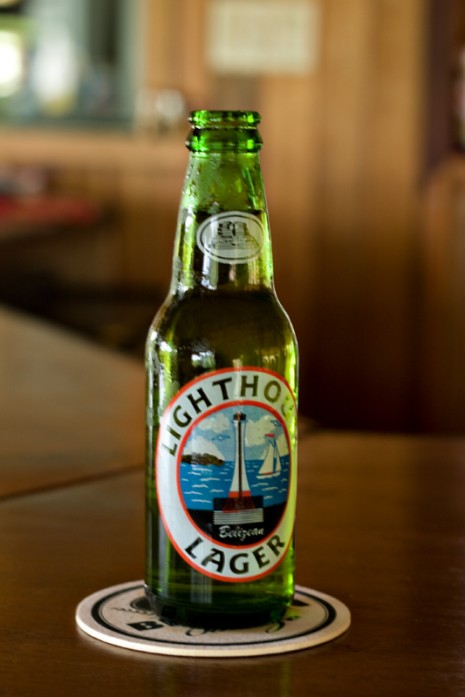 Lighthouse Lager
Lighthouse Lager is also brewed by Belize Brewing Company. Very light in colour, with an aroma of grain/straw. Comes in a smaller bottle (237mL). It's like the little brother of Belikin beer. 4.2% Alcohol.
Stay tuned for more frosty beverages. We're currently sampling in Mexico! And don't forget to check out the other beer reviews from our wanderings in the 'Related Posts' section below.