We're rounding out our time in Mexico, preparing to head back to Roatan, so I figured it was about time we got caught up on things around here. First of all, sorry for the lack of posts lately. Mike and I have both been swamped with work, and it can be hard to motivate ourselves to spend even more time online, when instead, we could be enjoying the beach or the pool, with an ice cold cerveza.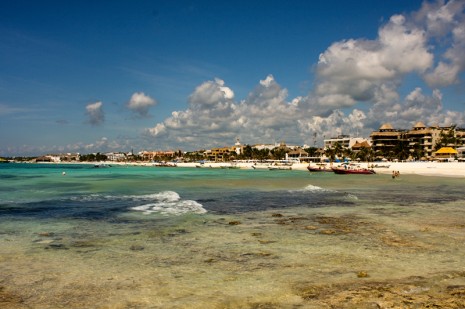 We've been in Playa Del Carmen for three months now, and it's safe to say, we're both ready to move on. That's not to say that we haven't enjoyed our time here, it's just not quite our style.
Playa Del Carmen is one of the most developed places we've stayed since starting our nomadic life almost two years ago. There are loads of great places to eat, whether you want Mexican, Italian, America, or even Japanese, you definitely won't go hungry. Shopping in Playa is also pretty good, you can find almost anything you might want as there are several large supermarkets (including a Walmart) and lots of smaller independent stores. And, if you can't find it, buses depart for Cancun every 10 minutes, so you can always try your luck there.
As for accommodation, there are tons of options for long term rentals, and as long as you're not hoping to be beach front, you can find some pretty good deals. We managed to find a great little one bedroom apartment for $800/month, with a nice pool, close to the grocery store.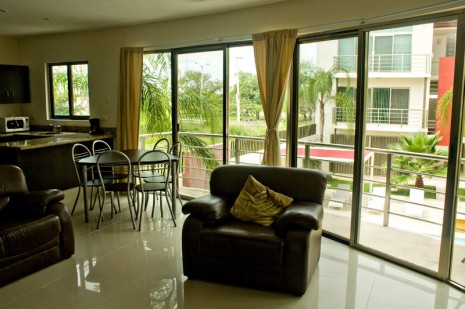 All of these conveniences were definitely appreciated, but of course with all of this development, comes a whole lot of tourists. Most people who visit Playa Del Carmen, are down for a week or two, usually on a honeymoon, with family or with a large group of friends. Most are here for the party, and are trying to pack as much as possible into their one week vacation. All of that is well and good, but it does make meeting people a little difficult. Especially when we're holed up at home working during the week.
We did have a couple of good nights out and met some really nice people, but for the most part it was a pretty quiet couple of months. All-in-all we really enjoyed Playa. I'm definitely going to miss the food, but can't wait to get back to sleepy little Roatan.