When we first came to Roatan, people warned us about the Roatan vortex. Nearly everyone we met told us they had been coming to Roatan for years. Or had come once and never left. And after 3 amazing months on Roatan, it was the first time we were a little reluctant to be moving on. Well, we're back after 4 months in Belize and Mexico and we're pretty happy about it. It seems the vortex has sucked us in too.
The first day back, we were just sitting at the dive shop, watching what little traffic there is go by. Adapting back to 'island time' hasn't been hard. It's nice to be back among the familiar faces in the West End. We made a lot of friends the last time we were here and though many people have come and gone, there's still a bunch of dive buddies and party pals we've reunited with over the last week.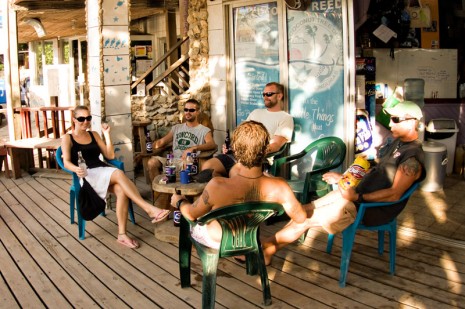 Also, the scuba diving is so much more our style than our Playa del Carmen/Cozumel experience and it's way more convenient. We can drop in on the shop at the last moment and head out on any of the scheduled dives that day. I've missed these near vertical wall dives and even though much of the reef is now densely covered in algae, I'm noticing so many more small critters than before. Although that could be from starting to dive wearing my contact lenses. ;)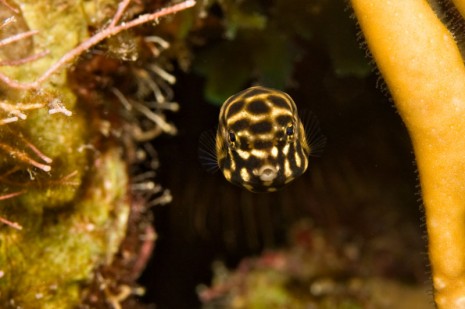 Kelly and I scored a great place to stay while we're here. We met a couple who own a condo in the West End on our previous visit, and when we mentioned coming back they offered it to us at a steal. It's a fully furnished 2 bedroom, 3 bathroom with 2 balconies, hardwood floors, a well stocked kitchen, and an essential hammock. Needless to say, we'll be very comfortable for the next couple months.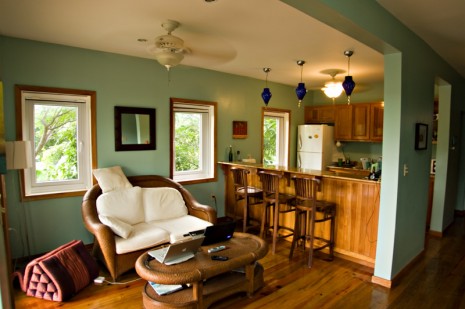 We stopped in Fort Lauderdale for a few days on our way here. It was a novelty to be back in 'normal' society for a while. We went for a good steak, rented a car (first time driving in over a year), and did a ton of shopping. We both got fitted for new wetsuits in preparation for the rainy season dives. Kelly has a new wide angle lens and a dome port for her underwater photos (a very belated birthday gift) and I got a small underwater HD video rig (a slightly belated birthday gift). It's changed how we dive a lot. We used to be at the back of the pack, letting the silt settle and seeking out the small creatures. Now we're right up front, fighting for the best unobstructed shots of stingrays and turtles.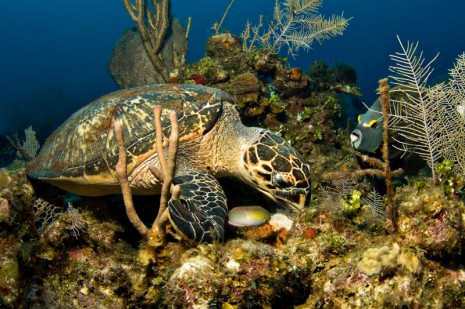 It was a logical choice for us to come back. We were looking for good diving, but with the coming hurricane season we were wary of much of the Caribbean. Luckily, Roatan is just outside the hurricane belt. As we've already seen numerous times this season, they most often pass north of Roatan. We get a few days of rain and choppy seas as they go by, and it's not to say that Roatan never gets hit… but we're pretty well sheltered from the most of it. In the meantime, it's still smokin' hot and will stay that way for at least another month before we start carrying our rain gear around with us.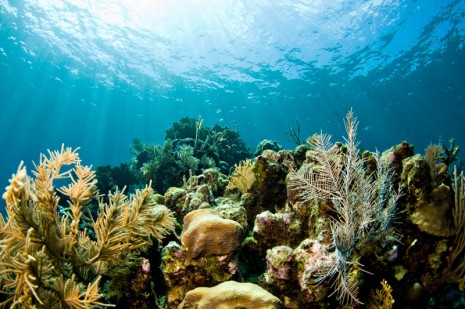 Much like the last time we left Roatan, it's a wedding that will be pulling us away again. We'll be headed home to Canada at the end of November. Straight to Whistler for the wedding, hanging around Vancouver for a while, then off to Kelowna for Xmas, and back to Vancouver for New Years. We're looking forward to coming home for a bit. It's been over a year since we last saw our families. Though adapting to a Canadian winter again will be… interesting.
Then comes a brand new year, who knows? Maybe we'll still be caught in the vortex.