It's been 6 years since I've been back to Koh Tao, and although a lot has changed, as soon as I stepped off the ferry, a million memories came rushing back. The first time I was here was in 2003. I spent 2 months here doing my Divemaster Course, and loved every minute of it. Since then I couldn't wait to come back, so when Mike and I decided to head to Thailand, I knew we had to come here.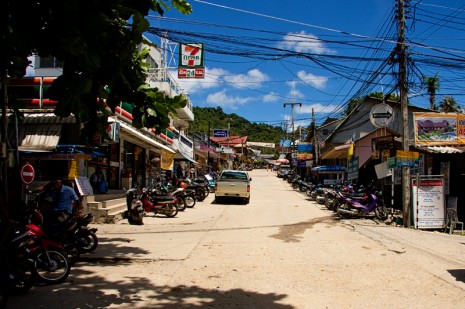 We arrived Tuesday afternoon and were picked up from the ferry by the hotel we had contacted earlier in the week. Although internet is available practically everywhere finding a place that had internet in the rooms was actually a bit of a challenge. We ended up staying at Sliver Sands, a resort on the north end of Sairee Beach. Once we checked into our room and took a look around I realized that this was the same place I stayed 6 years ago. A lot had changed of course, there was now a two story hotel (only 11 weeks old) and a pool, but my old bungalow which cost me about $150/month was still there.
That night we enjoyed a couple of drinks at a chilled little beach bar called Fizz, which seeing as it was St. Patrick's Day, had aptly colored beanbag chairs.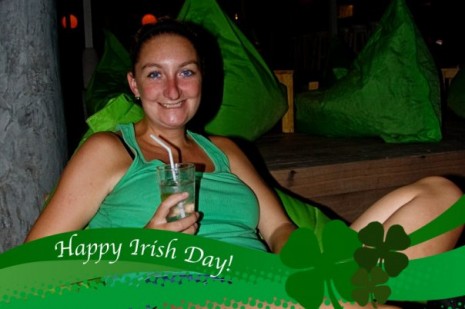 Over the next few days we chilled out by the pool or on the beach, got some work done, and enjoyed several sundowners at some of my old hangouts.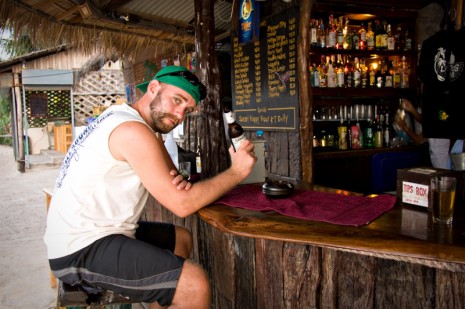 On friday we went for a couple of dives, but rather than going with Big Blue (who I did my divemasters with 6 years ago), we opted to try somewhere a little smaller. Koh Tao is a bit of a diver's meca, and the amount of divers can be a little overwhelming. Although I knew this from my previous trip here, we've been pretty spoiled over the last 6 months in the Philippines, so diving here is gonna take a bit of getting used to.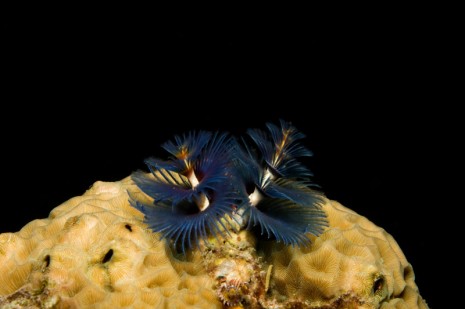 Our first dive was at Mango Bay, a site commonly used for beginner open water dives. Needless to say, neither of us were very impressed, and became even less impressed when we had to surface after only 50mins with 110 bar left (basically half a tank still). We are now on a mission to find a dive company that doesn't have a maximum dive time.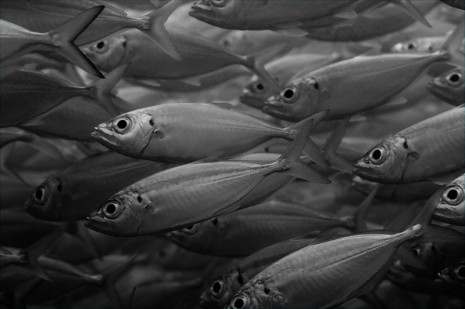 Our second dive was at Twins, a site I used to know like the back of my hand (during my divemaster course, one of the requirements was to make a detailed map of one of the sites, which involved diving it over and over again until it was perfect). Although I'd forgotten a lot of it, it definitely still felt familiar.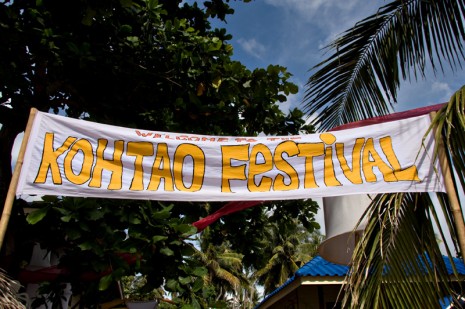 Saturday was the first day of the Koh Tao Festival, a two-day event dedicated to raising money to help preserve Koh Tao. The event featured everything from educational booths, and an underwater clean up, to performances, live bands and lots and lots of booze. Hundreds of people turned out and although we were too tired to last the entire night, it was great to see so many people out in support of such a great event.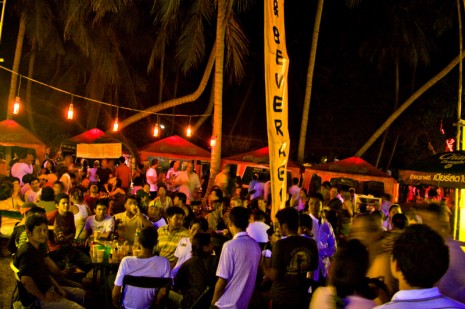 After such a relaxed and chilled-out week, we decided that although the diving isn't as great as we'd like, the overall vibe and atmosphere of Koh Tao is a little more what we're looking for in a long term option. So we scoured the island for a monthly rental and finally found a cute little one bedroom apartment. Stay tuned for pictures and more details, but for now I'm off for a swim!