As most of you know Mike and I are both experienced Divers. To preface this post and to be fair to Poseidon, I just wanted to remind everyone that we have traveled a lot and been to some pretty amazing dive destinations, so we have pretty high expectations. That being said our Great Barrier Reef experience as a whole, was a bit of a let down.
We did two trips with Poseidon and had two very different experiences. The first experience was not very good. Most of the staff were nice and friendly, however, I'm not sure if our dive guide was just having a bad day or what, but lets just say he didn't really seem to be enjoying his job.
The visibility on the dives was pretty poor over all (nothing that Poseidon can do about that) but what made the experience pretty lackluster was that our dive guide didn't really do anything. He just kind of hovered around watching over us, not pointing out fish or critters, or showing us anything in particular that was unique or special about the reef. He was more like a babysitter than a guide.
All three of our dives were under 40 mins, and while I appreciate that they have a schedule to keep, when I'm paying $255 for a day trip I expect more than a 32 min dive. Especially since we ended up back at port an hour early, and had to sit there waiting for our pre-arranged transfer. I would have much rather spent that time underwater.
We were so unimpressed with our trip that we decided not to go again, however when Rachelle & Randal came up to visit a few weeks later they really wanted to dive the reef. We were going to try out Silver Sonic to see if they were any better, but they were full and we ended up going with Poseidon again.
Thankfully this trip was MUCH, MUCH, BETTER! The visibility was pretty poor still, but the sites themselves seemed to be in better shape on our second trip. The coral seemed healthier, and this time we had a great dive guide. Tom was fantastic, took the time to ask us what we liked, and when I said I wanted to see nudibranchs he went out of his way to point them out…. must have seen at least 10 throughout the day. Tom also made a point of making sure we were the first group in the water, which meant that we got to have the full time on our dives and all of our dives were at least 50mins. Much improved from our previous trip.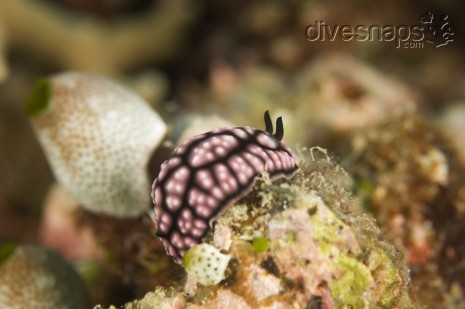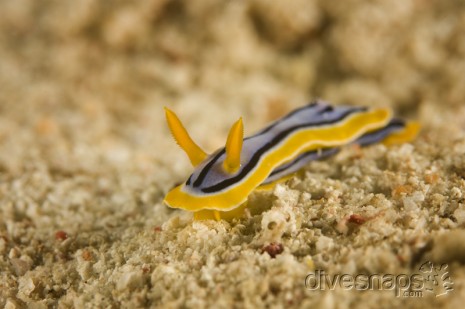 After the dives Tom offered to wash our gear for us (we have our own dive gear) something which was unexpected and much appreciated. On the previous trip we felt like we were in the way the whole time and no one was particularly helpful. We ended up washing our gear once we got back to our hotel which was a bit of a pain. Afterwards Tom came up and chatted with us a bit. I appreciated that he took the time to talk to us and make sure we had a great day, something which was not done on the previous trip.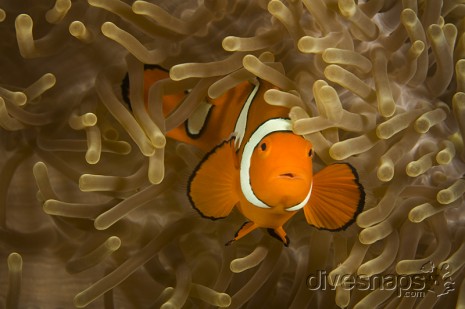 On the way back to port the captain spotted a pod of pilot whales and stopped the boat so we could watch them jump around and take pictures. It was pretty cool, and after a much better trip than the previous one I was happy we gave Poseidon another chance… especially when the Sliver Sonic boat drove right past the whales without even slowing down.
All-in-all we ended up having a good second trip. Poseidon managed to redeem themselves, although I still feel the Great Barrier Reef as a whole is way over hyped and extremely expensive for what it is. I'm glad I'm able to check it off my list, but next time I'll save that money for somewhere with better diving.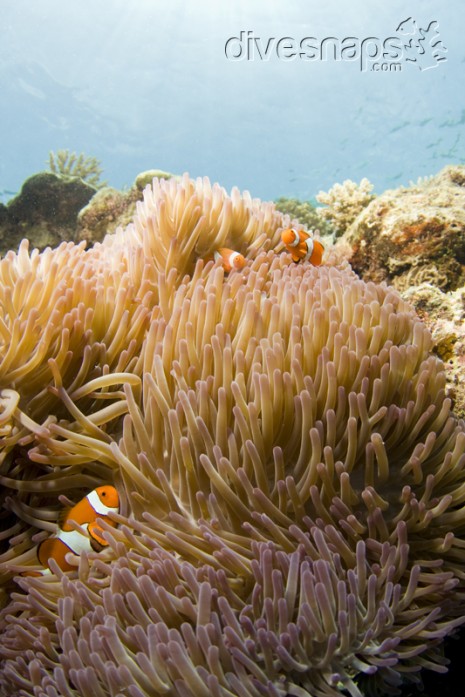 To see the rest of the pictures from our dives on the great barrier reef, visit my dive blog – www.divesnaps.com.