After a month in Queenstown it was time to set out on our road trip. We spent a month driving across New Zealand, and while we didn't have time to blog, I tweeted as we went. Here's our month in tweets as we road trip NZ.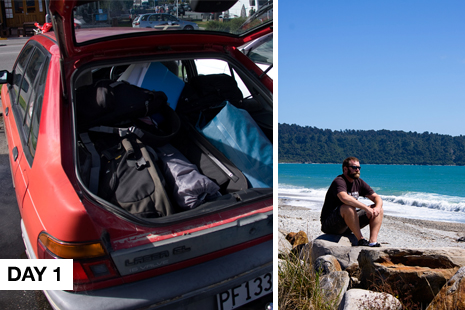 Day 1 of the Great Kiwi Road Trip – Queenstown to Franz Josef Glacier in 6 hours. A stop at the blue pools, and lunch by the ocean… now catching up on work from the comfort of our tent…. yes tent! Gonna be an interesting month.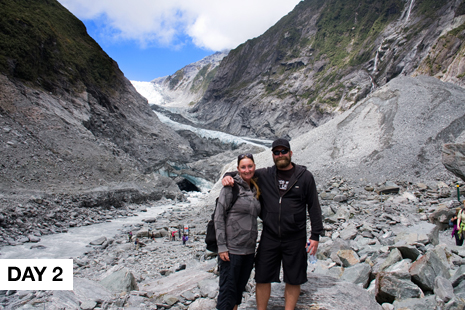 Day 2 of the Great Kiwi Road Trip – Half day of work (it's Saturday here) followed by a hike to the Glacier, and a quick trip to the beach. Now enjoying a glass of wine in my plastic cup. Oh the joys of camping!