We're rounding out our time in Bali, with only a couple of days left. This week we managed to meet up with a few friends from Vancouver. We had a beach day with Aimee in Kuta, and dinner with Sam and Adam in Sanur. It's been great to see some familiar faces and has made me excited about seeing everyone in August. Until then however, I'm still enjoying things in Asia.
On Tuesday I headed up to Ubud, about 20km north of Denpasar, and only about an hour away from where we've been staying. Ubud is a cute little town surrounded by lush green rice paddies and one of Bali's major arts and culture centers. Mike opted to stay back in Sanur as my plans were a little too girly for him.
First up was a trip to the John Hardy Workshop. John Hardy is a Canadian jewelry designer who's been living in Bali since 1975. His jewelry is known worldwide, not only for it's unique style and beautiful designs, but also for the company's dedication to environmentally conscious practices.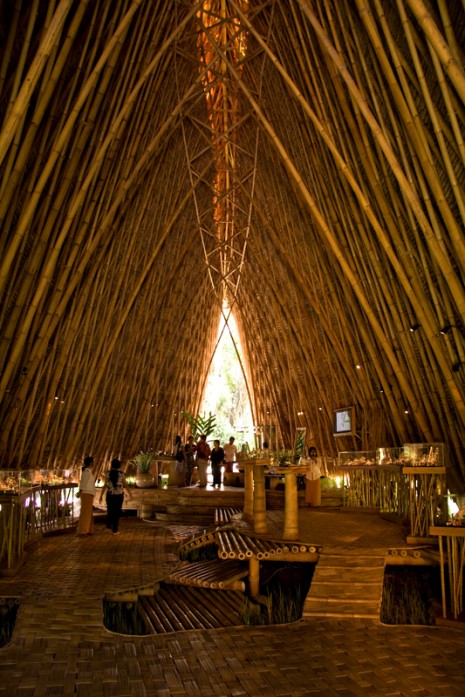 The showroom is absolutely amazing. It's made entirely of bamboo and sits elevated above a working rice paddy. The rice grown in this, and the surrounding paddies is all organically grown and used to feed the 500 employees that work there. If you visit the workshop you'll be invited to join the staff for a sit down family style lunch. The food was great, and I was lucky enough to sit next to the Managing Director, who was really interesting to talk to.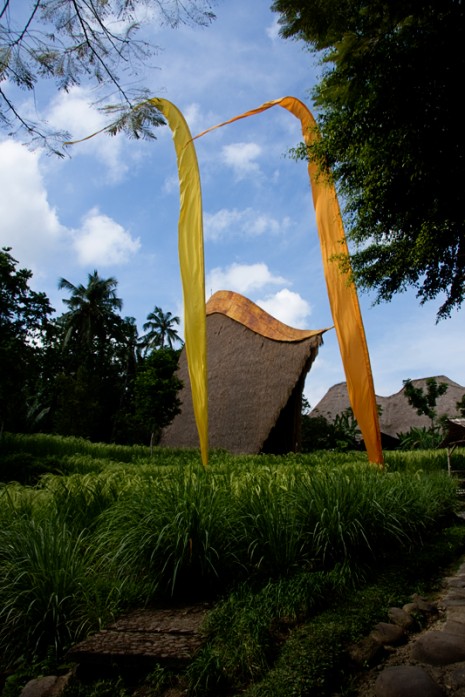 After lunch was a tour of the workshop, and all I can say is "Wow!". I have a new found respect for the amazing craftsmanship, and was blown away with the intricate handmade designs. Unfortunately it's a little out of my price range or I definitely would have snapped up a couple of pieces.
After I finished the tour I headed into the town of Ubud. I had decided to stay over night since there was a jewelry class I wanted to take in the morning. I wandered around the streets and found myself a cute little guest house. For only $30 I got a huge room, overlooking a beautiful rice paddy.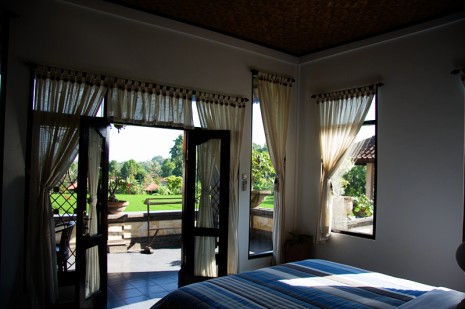 The streets of Ubud are lined with shops, and I spent the rest of the day wandering around. I meandered through the monkey forest and had a delightful Mojito at one of the many street side cafes. I had dinner by myself, and for the first time since before we left Vancouver, spent the night without Mike.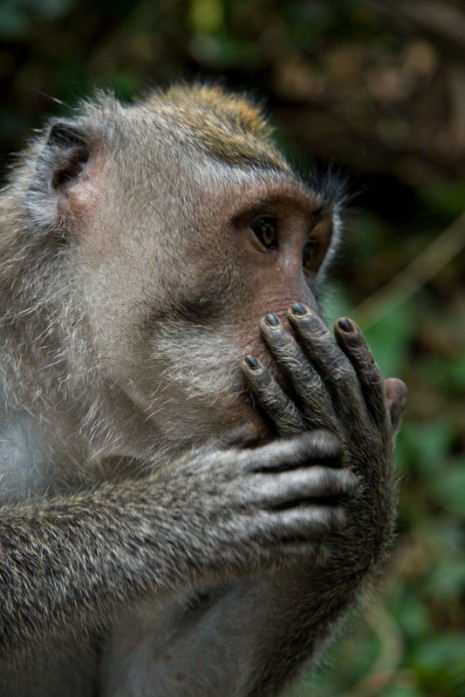 The next morning I got up bright and early and headed to Studio Perak, a cute little jewelry store which holds daily silversmithing classes. With the help of Ketut, who showed me what I was suppose to be doing, I made my very own silver ring.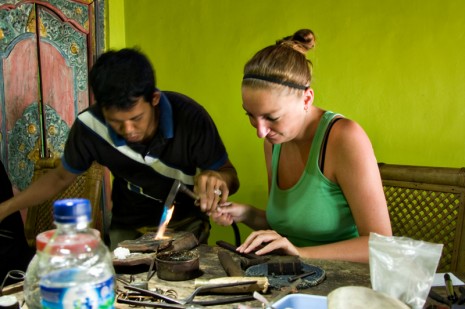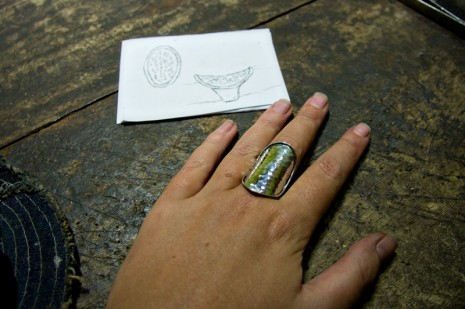 On Thursday we had a day of diving. Blue Season Bali, picked us up from our hotel at a very early 7:30, and we stopped by the shop before heading out to the boat. It ended up just being Mike and I for the day, but there were a few other boats on some of the sites. The first dive was at Manta Point, and was our first ever sighting of a Manta Ray. We spent the whole dive pretty shallow while about 3 or 4 Mantas swam around above us. Unfortunately the sun was shinning directly on us and made seeing these giant creatures a little difficult, it also means that my pictures didn't turn out so great, but it was still a pretty great experience. When we climbed back onto the boat 8 more Mantas showed up and I really wanted to jump back in the water.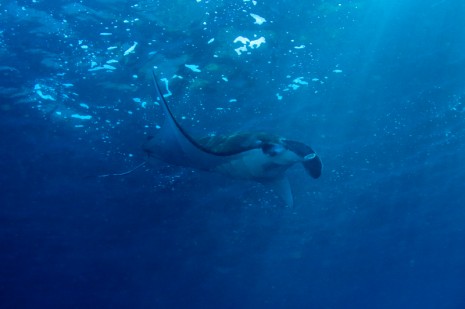 The next two dives were less eventful, but still nice. There was lots of nice coral, and quite a few fish. It was also a nice change from Thailand, where all the dive sites were crowded with people. After almost 2 months it was great to get back in the water.
We had plans to head to the Gili Islands, but some how just ran out of time. It's gone by really quickly and part of me wishes we could stay here longer. But our visas are running out and so we're moving on, and besides as Mike mentioned last week, we've got plenty of exciting things still to come.