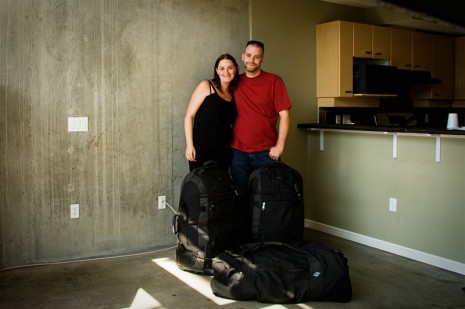 Our last two weeks in Vancouver went by faster than I ever thought they could. Reality started to set in that we were leaving and the magnitude of all the things we still had to do, finally started to hit. Vaccinations, health insurance, visas, packing, getting rid of the last of our things, and of course connecting with everyone before we left.
Between our going away party, and many nights out with close friends, we've managed to say goodbye to almost everyone on the list. It's been great to spend our last few days surrounded by good friends and family. And I think I've come to realize, that the thing I'm going to miss most about Vancouver is just that – all of you!
So long and thanks for all the drinks!
Posted by: Kelly
Comments (0)