This week was all about the diving. We had a bit of a break from the work side of things and decided to take advantage of it while we could.  At the beginning of the week we did a couple of dives around Dauin. One at the Pier, which was a little bit busy for our liking, and then one by ourselves on the House Reef, which we've become quite fond of. There are a few schools of larger fish and a resident turtle who's there pretty much every day.  Also a few weeks ago the boys from the dive shop relocated their old speedboat which sank a few years ago, to just inside the reef. It's become home to a bunch of groupers and a few bat fish already. The added benefit of the house reef is that we can dive it whenever we want, since we don't need a boat to take us there, which means we're usually the only ones on it.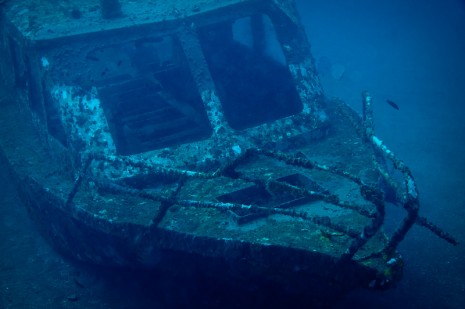 On Thursday we headed to Cebu, to do a bit of shopping before going to Moalboal for the weekend. Mike was on the hunt for a dive computer and hasn't been able to find one in Dumaguete, and well, I was on the hunt for tampons (believe it or not, this has become one of the hardest things to find here).  
First stop of the day was Scuba World in Cebu. The shop was a little smaller than we thought it would be, but it ended up being nice and close to the hotel. Mike was able to get a computer, as well as a dive light and a few other small things.  After that we headed to Ayala Center, a four level shopping mall, with more brands than you can find in Vancouver.  I resisted the urge to splurge, (knowing we'll be back there before we return to Canada) and we just wandered around killing some time before our ride to Moalboal. 
We arrived in Moalboal around 3:30. It's a pretty quick trip from Cebu, only about two and a half hours and since we had pre-arranged a transfer through our hotel it made it even easier. 
The main draw to Moalboal is the diving. There are several dive shops to choose from, and no shortage of places to stay.  We had a reservation at Tipolo Beach Resort, since they had free wi-fi (our main criteria for hotels these days) and were not disappointed. Tipolo is a cute little resort with only 8 rooms, and we were lucky enough to get room #1 which overlooked the water. They also have a pretty good restaurant (The Last Filling Station) which serves pizza's from a wood fire oven.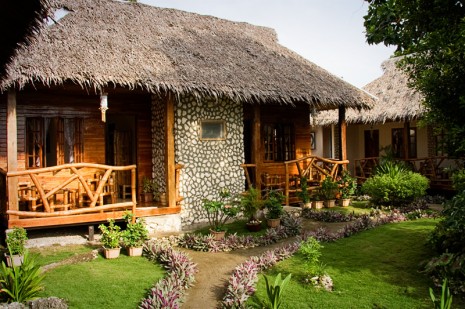 The next day we did two dives. The first at Pescador Island, (about a 10 min boat ride) on a site called "the pool". I'm not really sure why it's called that, as there's not really anything pool like about it.  Anyway, we saw a frog fish, a couple moray eels, and our first shark. It was only a little guy… a baby white tip… but it's still our first shark here.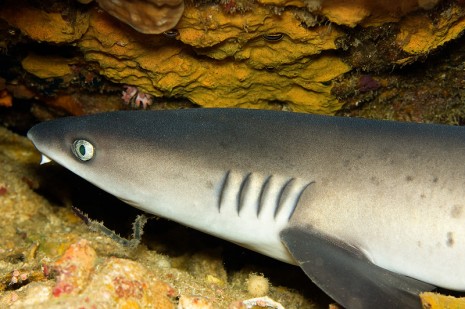 Our afternoon dive was at Kasan, which I really enjoyed. Our Divemaster, Jun, from Blue Abyss, was great and pointed out all kinds of little critters for me to take pictures of. It was also one of our longest dives here, at 72 mins we were the last ones back on the boat.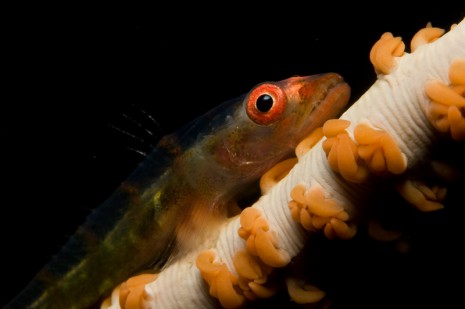 That night Mike and I went for Japanese food. We had  been told by Patrick, one of the instructors here in Dauin that there was a good Japanese place so we went looking for it.  Unfortunately it was apparently closed, but we were pointed in the direction of a different place. Oishi, was a tiny little place, with terrible sushi and frozen sahimi. Needless to say Mike was not impressed with me for dragging him there.  After dinner we had a few beers on our porch with Becca and Jacob, an American couple we met diving that morning.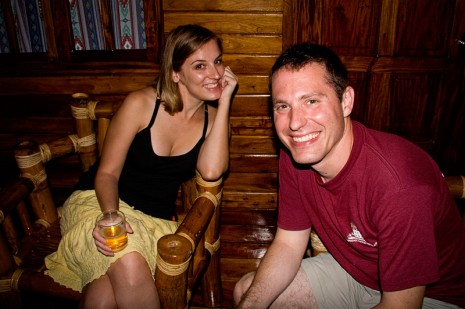 The next day we got up and did it all over again (minus the bad sushi). We went back to Pescador in the morning, but did the backside of the island. At one point I was too busy taking pictures and we lost the group for a bit. Ended up having to swim for about 10 minutes just to catch up. The afternoon's dive was at Tongo point where we saw a couple more turtles, another frog fish and a scorpion fish. We had dinner at a seafood restaurant and then met up with Becca and Jacob for another evening of porch-side beers.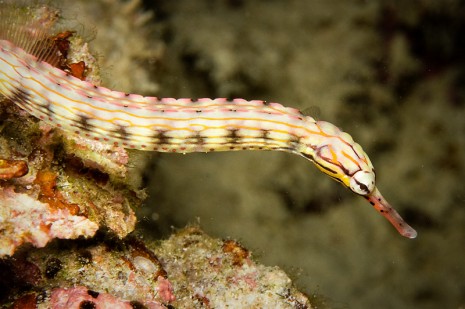 Moalboal ended up being a great little weekend getaway, and getting back to Dumaguete was pretty easy as well (even if I was a little hungover).  A two hour bus ride from Moalboal to Bato/Liloan, then a quick half hour ferry, a short jeepney ride and you're back in Dumaguete.