When we were planning out the Central American leg of our trip, visiting Roatan was high on the list of destinations. We've often heard what a haven for scuba divers it is, both due to the location (a quick 2 hour flight from Miami) and the cost. Roatan is one of the cheapest places to get dive certified in the world and the fun dive prices are also amongst some of the lowest.
When we arrived in Roatan, we found a range of dive shops. From small shore based dinghy operations and speed boats, up to large 20 person capacity boats that will do day trips all over the island. We decided to go with Coconut Tree Divers, one of the larger, central shops which was close to where we were staying. They're the only shop in the West End that do 4 dives a day which fits well with our shifting schedules during busy work weeks. They're a highly social bunch and we had many good stories and nights out with our dive masters and fellow divers. They really went out of their way to make sure we were well taken care of from gear to dive site selections.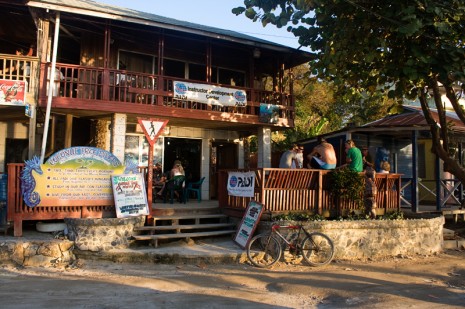 Roatan is an island approximately 1km wide by 8km long. Surrounded by sloping reef which typically leads to a wall of 30+ meters, there are over 100 named dive sites near Roatan's shores. The availability of which is usually determined by the weather. The north side is typically smooth when the south is choppy and vice-versa. Many dive shops in the West End and West Bay will move their boats to the south side of the island when rough weather is forecast and will drive their divers to the other side to avoid the swell providing an opportunity to dive some of the lesser visited sites for northern divers.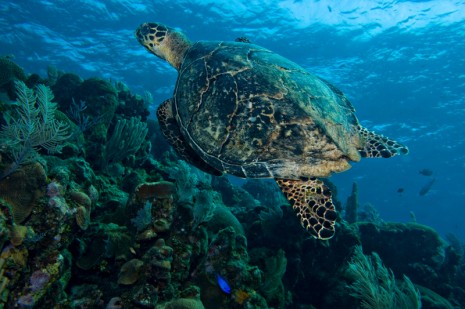 Turtles are a common sight, as is the occasional eagle ray, and barracuda. Large grouper and wrasse are seen on most dives, especially the El Aguilla wreck where they're quite tame and will come over to investigate you. Reef squid can be found frequently in the shallows and sandy patches and there are nice swim-throughs at a number of the dive sites. Lobsters are abundant, as are large crabs, and conch. Though macro life is harder to come by, with only an occasional flamingo tongue, cleaner shrimp, or arrow crab.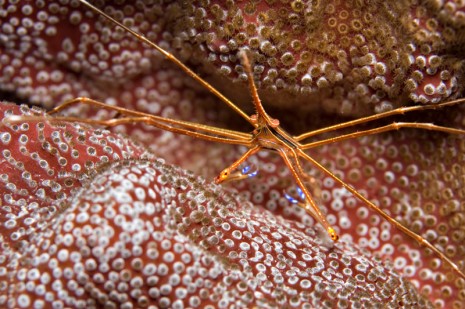 Lion fish have spread dramatically across the island in recent years and are hunted by the local dive masters with Hawaiian slings. A non-indigenous species to the area, they have no natural predators and breed every month instead of the typical once a year of Asiatic based lion fish, due to the warmer Caribbean waters. Rumour has it that the first lion fish were released into local waters when a hurricane broke an aquarium, releasing the first 4 into the sea.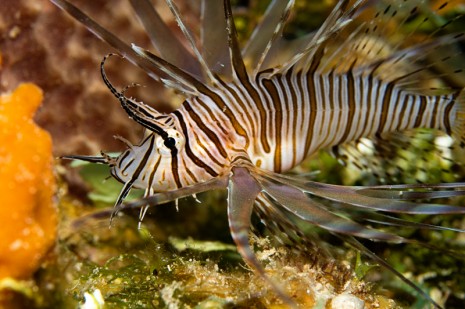 Visibility is typically good at around 15-20m, and the reef is in good shape, made up of mostly hard corals and fans. Most dives follow a similar dive profile with an entry at around 12m above the reef or a sandy patch, a brief swim to the wall, dropping down to 25-30m (the wall will usually continue to around 40m+), ascending gradually up the wall, then returning to the entry point via the shallow reef at 12-8m.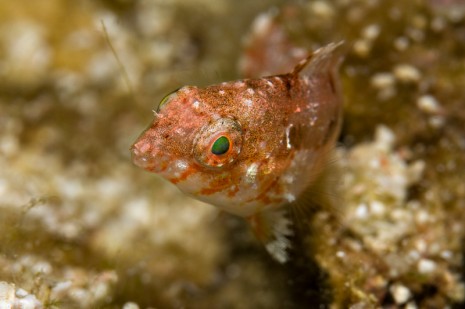 While I wouldn't classify the diving as outstanding, it is good and delivers a consistently enjoyable experience. The water isn't over crowded. We rarely ran into another group of divers below the surface. The coral is in good shape with a variety of marine life to search for. And personally, I love wall dives. Since just about every dive is a wall dive, I was quite content to drift along and enjoy the scenery.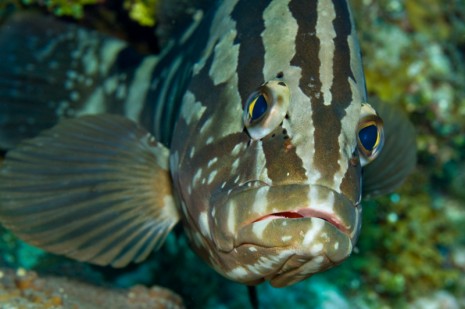 Some dive highlights would be the El Aguilla wreck, the swim-throughs at Mary's Place (actually the exterior coral is amazing as well), Texas and West End Wall drift diving where there are some spectacular fans and groupers. We're likely to be returning after a brief jaunt to Belize and Mexico, and are looking forward to adding the shark dive and dolphin dive to the list.