Our first full week here in Penang has been a little overcast and a tad rainy so we haven't been getting in a lot of beach time. We have, however, been doing a fair bit of eating! Penang is famous for it's "hawker food" (street food), and there's no shortage of hawker centers all over Penang. They're sort of like giant outdoor food courts with stalls around the outside and plastic tables and chairs in the middle. There's one not far from us and we've been working our way through the almost endless amount of options.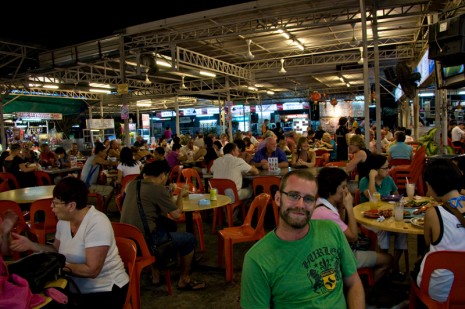 Over the next few weeks we hope to try even more, and I'll definitely be putting a post together on all the great things we discover!
This week we also took a trip to the Penang Butterfly Farm, and the Tropical Spice Garden, both only about 10 mins from where we're staying in Batu Ferringhi. We weren't really sure what to expect with either of these, but I was pleasantly surprised when we walked into the Butterfly Farm. It's quite small so it doesn't take a lot of time, but there are plenty of butterflies, insects, reptiles and fish to make for an enjoyable visit.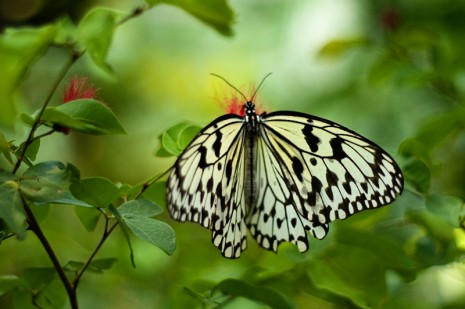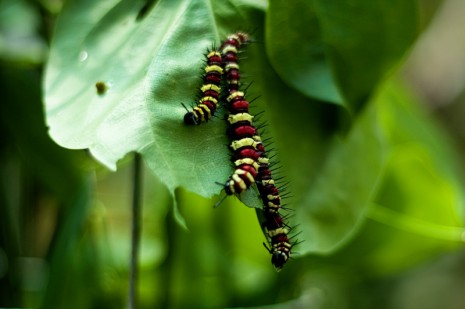 The Spice Garden on the other hand was a bit of a let down. We opted out of the guided tour as Mike and I prefer to see things at our own pace, but unfortunately this also meant we didn't see a lot. There are a couple of trails that wind around and cross over each other making for a confusing maze of poorly marked paths, and although there are signs identifying various spices and herbs growing in the garden they all kinda looked the same. After a quick iced tea at the Spice Cafe, we wandered back to the entrance only to discover we'd missed half the garden. We decided not to bother since we weren't that impressed with the first half. As Mike put it, for a spice garden, it's kind of bland.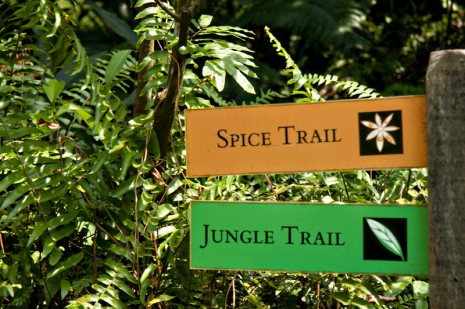 Despite the weather, we have been able to enjoy the beach in the early evening for some sundowners at some of the local beach bars. The beach of Batu Ferringhi is an interesting place and completely comes alive just as the sun is going down. This is apparently the time when everyone flocks to the beach and takes in as many of the water sports and activities as possible. I don't think I've ever seen this many things to do on one stretch of beach before. Para-sailing, jet skis, banana boats, horseback ridding and even ATVs, it's all condensed on this one little part of the beach, and definitely makes for some interesting people watching. Even though I've seen it, I still can't imagine trying to para-sail in a full on Burka.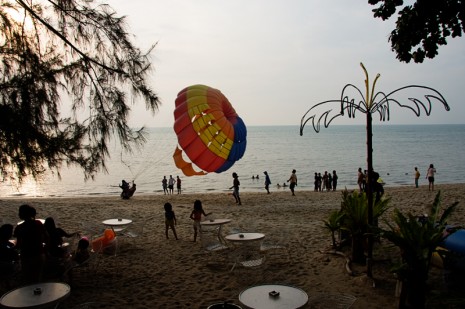 We've got a few more weeks left here in Penang, and a few work projects to wrap up in that time. We're hoping to disconnect from the online world for our last month in Asia and go a little more remote. We've got plans to do lots of diving, as well as a motorcycle tour in Borneo, and don't want to have to worry about being constantly connected. We'll still be available of course, you just might have to wait a little longer for our response. For now though, it's business as usual, at least for the next 3 weeks.