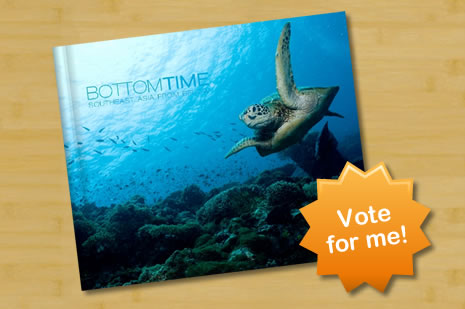 I've finally gotten around to putting all of my underwater photography from our year in Southeast Asia into a book. Just in time for Blurb's "Best Books Contest". Finalists are based on the number of votes so this is where you come in. Please go here and vote for my book! You'll need to register (so they can make sure people only vote once) but it's quick and it would mean a lot to me.
– Vote for my book here! (Click the blue 'Vote' button on the top left of the page)
You can even purchase it, if you want your very own copy (but don't worry, it's not required to vote).
Posted by: Kelly
Comments (2)